A new record has been set for the number of containers transported to the Container Terminal at Frihamnen. Never before have so many containers been transported by sea directly to the strongest growing capital city region in Europe and Sweden's largest consumer market.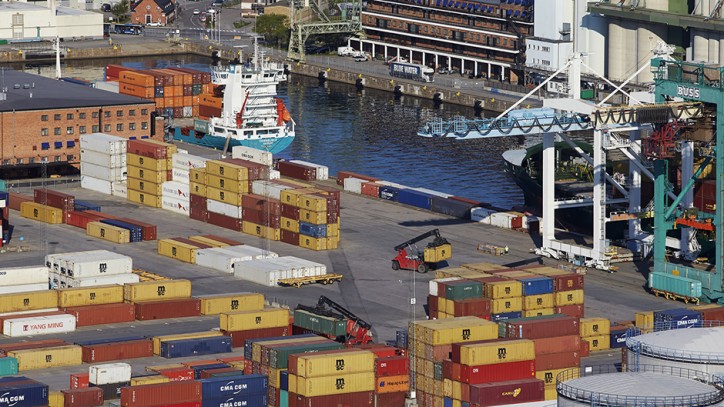 At the beginning of December 2016 Ports of Stockholm exceeded the previous record set at Frihamnen of just over 51 000 containers. The number of containers in 2016 will be around 54 000.
"It is extremely positive that the number of containers has increased at Frihamnen as we are simultaneously building a new freight port that in the future will account for a major portion of the supply of goods to the rapidly growing Stockholm region," explains Henrik Widerståhl, Deputy Managing Director and Head of Marketing at Ports of Stockholm.
The Container Terminal at Frihamnen is an efficient terminal that is located at the heart of Sweden's largest consumer market, containing one third of Sweden's population. The world's second largest container shipping company, MSC, operates services to and from the terminal. Other shipping companies that operate into and out of the terminal are Team Lines, TransAtlantic Container and Unifeeder.
Ports of Stockholm is building a new port to the south of Stockholm, the Stockholm Norvik Port, which is anticipated to open in 2020 and will have a draught of 16.5 m (the maximum for the Baltic Sea). The Stockholm Norvik Port will make it possible to transport goods by sea as close to the country's largest consumer area as possible. This results in major environmental benefits and simultaneously reduces the pressure on Sweden's already congested road and railway networks.
Source: Port of Stockholm