Atlantis Tankers has purchased two small-sized chemical tankers from the Greek-owned Restis Company - the Ionian Trader and Lydian Trader. Both are sister-ships in the size of 5500 dwt, with Marine-Line tank-coatings. The vessels are built in 2008.
The vessels were built by Turkish KGS, a joint venture (JV) between Ares Tankers and Galatasaray Holding at Celik Tekne Shipyard with the intention of selling all six of the sister-ships to another 50-50 JV between Mowinckels and Ares. After delivering the first four vessels: Lycian, Ionian, Lydian and Hada, Mowinckels' appetite for the remaining two became obsolete due to the Lehmann-crisis. Thus the fifth and sixth ship remained with KGS and are managed by Ares Tankers Management as RC Behar and Hitra.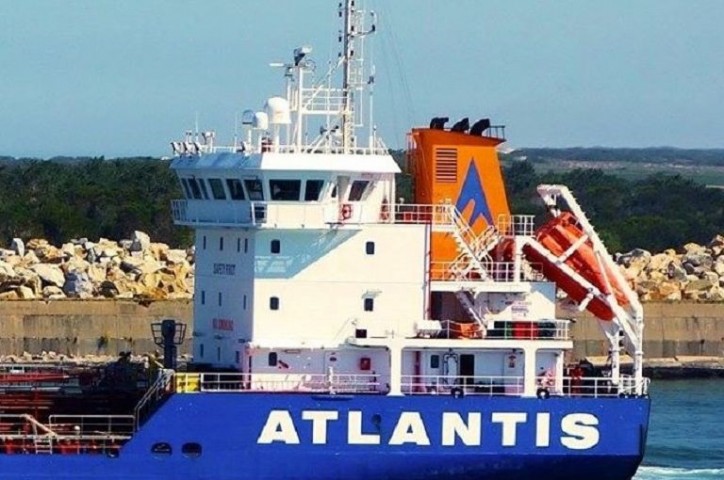 Image courtesy: Atlantis Tankers
The four joint venture ships were financed by a consortium of Nordea and Deutsche Bank. The JV ran into financial problems which brought the Norwegian/Turkish partnership to separate, leaving the ships with Mowinckels Rederi. The lenders sought new buyers and sold all four vessels in 2012. The first chem-tank duo was sold to Borealis Maritime, the ships were renamed Bomar Pluto and Bomar Ceres. The other two, Lydian and Ionian were sold to Restis' company: Enterprises Shipping & Trading.
Bomar Pluto and Bomar Ceres were under the technical management of Armona Denizcilik (the management arm of Atlantis Tankers) for 3 years. The ship and shore staff are very familiar with the vessels and know the quality of the design. The tankers meet the high quality standards of Atlantis Tankers.
Currently the Ionian and Lydian Trader are on T/C to Uni-Chartering. The handover of the vessels is expected to take place in the next 45 days to one safe berth in the ARA; free of cargo and free of slops. The duo will be taken under the technical & crewing management of Armona Denizcilik, and will be commercially managed by Atlantis Tankers.
The Ionian Trader will be renamed: Atlantis Arki, and the Lydian Trader will be renamed: Atlantis Araceli.
Lastly, the two new-buildings: Atlantis Augusta and Atlantis Alicante will be delivered by early 2017. Consequently, the German-owned company will experience a fleet-growth of 50%. The fleet is not only expanding, it is also becoming younger, as the average fleet age will fall from 10.25 to 8.33 years by next year.
Source: Atlantis Tankers Group