According to unaudited data, in 2016 Klaipėdos Nafta AB (KN) handled 7.338 million tonnes of petroleum products, which is the largest volume since 2011, and the natural gas supply volume was 3.2 times larger compared to 2015.

The volume of petroleum product handling at KN's oil terminals in Klaipėda and Subačius was 7.3 million tonnes (m t), a 13.6% increase compared to 2015 (nearly 6.5 m t). To put this into perspective, last year the estimated total handling volume of Klaipėda Seaport reached a record figure of 40 m t.

The growth in the handling volumes at KN oil terminals has been largely determined by both petroleum product flows from ORLEN Lietuva AB and increased transit flows from Byelorussia in the first half of 2016. Last year ORLEN Lietuva AB transported the largest amount of petroleum products since 2005. KN's income from petroleum product handling was EUR 36.7 m in 2016 and EUR 39.9 m in 2015. The income has decreased due to changes in both the structure of the Company's transhipment contracts and the service pricing, which, in its turn, was determined by developments in the petroleum product handling market.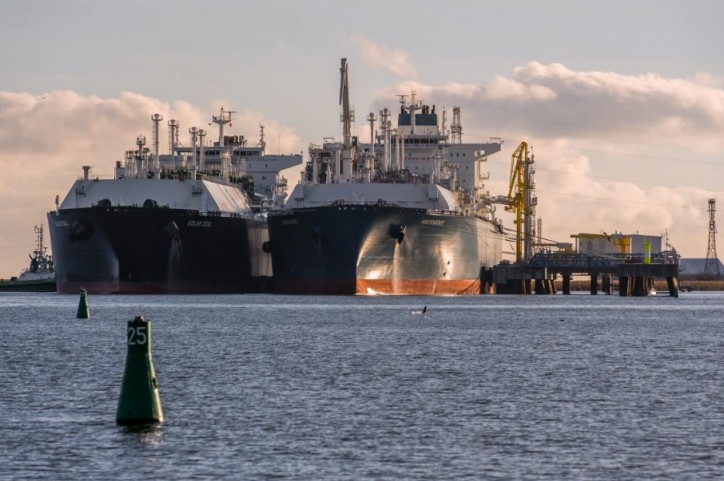 Three companies were using KN's liquefied natural gas (LNG) terminal in 2016, and the terminal supplied 14.611 m MWh of gas to the gas supply system, which is a 3.2 times increase compared with 2015.
'Last year was the year of intensive and efficient work for the company. Apart from successful petroleum product and LNG handling operations, we implemented a number of investment projects under the company's strategy for 2015-2020. These projects are aimed at the optimal operation of the infrastructure under our control, efficiency and development in order to ensure sustainability of the good results of last year', says Marius Pulkauninkas, Acting Managing Director of the company.
At the end of 2016, the company updated its trademark seeking to establish itself as a modern company that applies the highest standards to its operations and has adopted a philosophy of using authentic knowledge and skills.

According to Marius Pulkauninkas, the company intends to intensify the LNG export operations which started this year by servicing, by 'Independence' FSRU, a small LNG carrier that has arrived to the Klaipėda Seaport for refilling on the first days of January. This is a new line of operations for the LNG terminal managed by the company.

It is estimated that LNG terminal's income was EU 67 m in 2016 (2015: EUR 69.9 m). Income from LNG operations is regulated by the National Commission on Energy Control and Prices.
Source: Klaipėdos Nafta