Responding to fleet expansion requirements, Italian towage company Ocean has ordered a Stan Tug 2608 from Damen Shipyards Group. The contract marks Ocean's first Damen tug purchase. After delivery – scheduled for June 2017 – the vessel will be mobilised for harbour towage duties in the port of Monfalcone.
Ocean delivers tug, towage and offshore services in the northern Adriatic Sea. It is part of the larger Ocean Group headquartered in Trieste, Italy.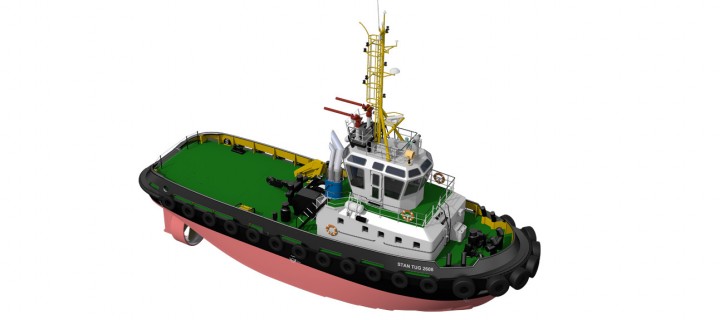 Ocean Managing Director Mrs Michela Cattaruzza Bellinello explains the company's motivations to purchase its first Damen tug: "We are very aware of Damen's high standards. And for us, compared to the rest of the market, the price was very competitive. Furthermore, the fact that the delivery is extremely fast is very attractive."

"We bought a Stan Pontoon from Damen a couple of years ago and have been satisfied with the performance since then," she continues. "Damen is efficiency."
Extensive feedback
Stan Tugs are one of the mainstays of the Damen portfolio. They benefit not only from Damen's own shipbuilding experience, but also from considerable hands-on feedback from vessel owners and operators from around the world.
The Stan Tug 2608, in particular, is an ideal vessel for harbour towage and vessel assistance roles. Its broad wheelhouse offers an all-round view of operations and an unobstructed deck creates a safe working area for the crew.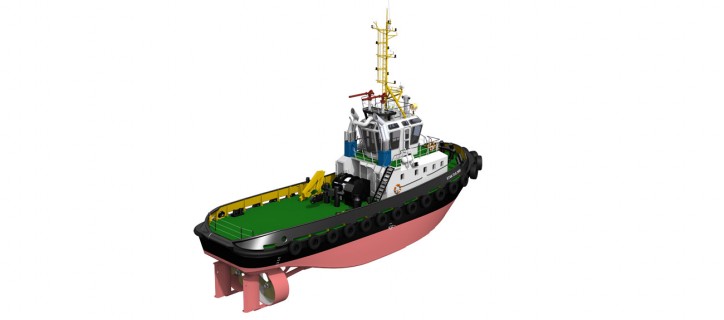 Italian flag requirements
"What's more, this 26-metre Stan Tug delivers an impressive 45-tonne bollard pull," says Damen Regional Sales Manager Andrea Trevisan. "It is a real Damen workhorse – and because we build vessels on stock, we can offer fast deliveries at competitive prices."
The tug will be built at Damen Song Cam Shipyard. To meet Ocean's required specifications, the yard will make a number of modifications to the standard vessel design. These include the addition of a 600m3 FiFi installation and an aft winch as well as further adjustments necessary for Italian Flag notation.
"This is a very special order for us," continues Mr Trevisan. "It is very fulfilling to sell our first tug to this prestigious Italian company. Ocean is a leader in the northern Adriatic and we look forward to seeing this vessel in action there."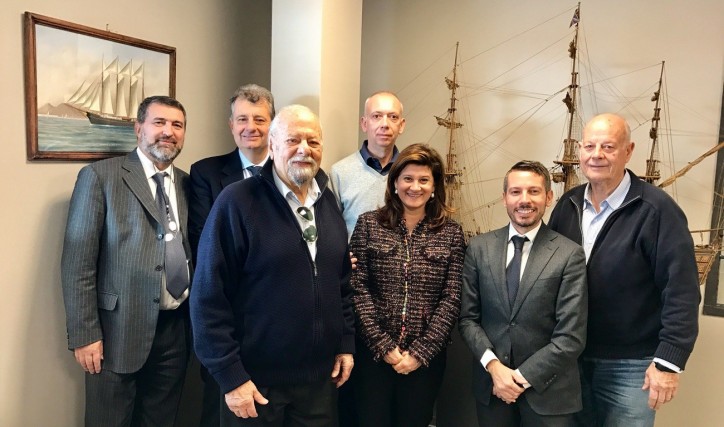 On the photo attached from left to right:
First Row - Capt. Luigi Cattaruzza (President Ocean Group), Mrs. Michela Cattaruzza (CEO of Ocean S.r.l.), Andrea Trevisan (Sales Manager, Damen Shipyards Group), Capt. Renato Cattaruzza (Technical Director Ocean Group)
Second Row - Capt. Riccardo Sala (Banchero Costa, Broker) , Mr. Alberto Cattaruzza (CEO Tripmare, Ocean Group), Capt. Fabio Mascarin / Operations and Chartering Manager Ocean S.r.l.
Source: Damen