Captain Rolands Doniks and his crew of the tanker ship "USMA" was the first this year to arrive at the Port of Québec to unload goods. On 3rd of January in an official ceremony the crew received the traditional trophy - The Gold-Headed Cane.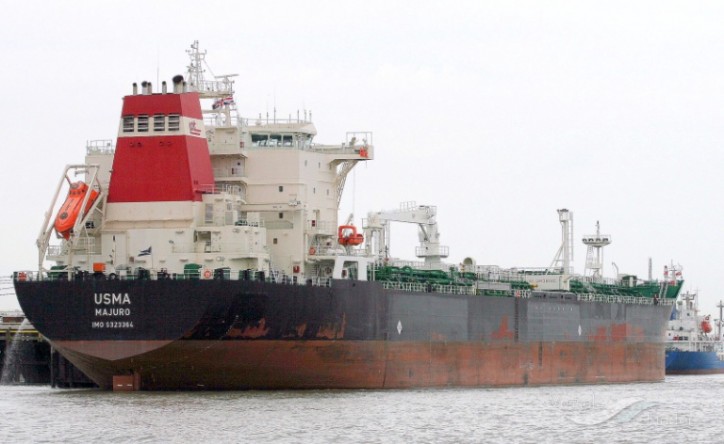 Chemical/Oil Products Tanker USMA - Image courtesy: John White
"We are glad that our ship crews work around world and thanks to their professionalism, we can keep our services in great quality. We are happy that our partners in whole world also appreciate that," says Head of Administration of LSC Shipmanagement.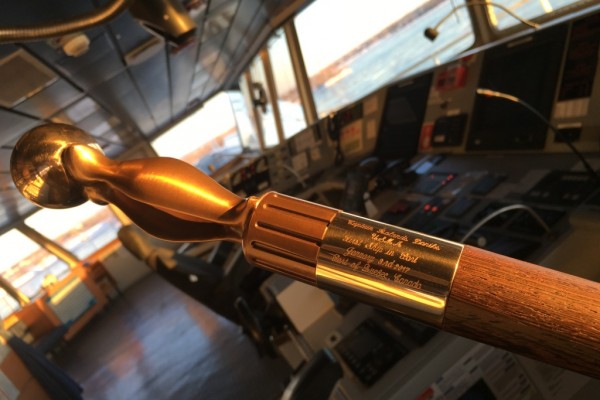 The Gold-Headed Cane is presented each year to first ocean-going ship of the year, arriving at the Port of Québec from a foreign port to load or unload some goods. This trophy is a famous tradition that began in the early 19th century and continues in 21st century.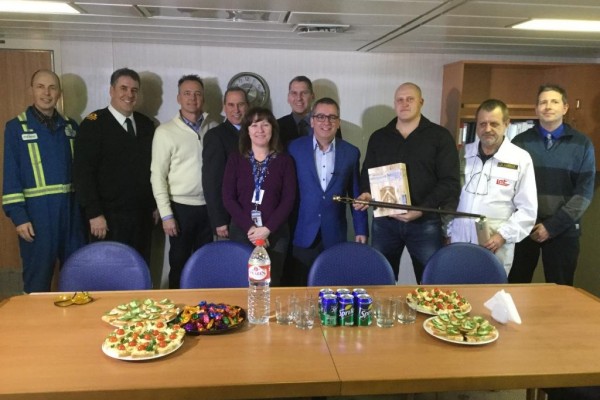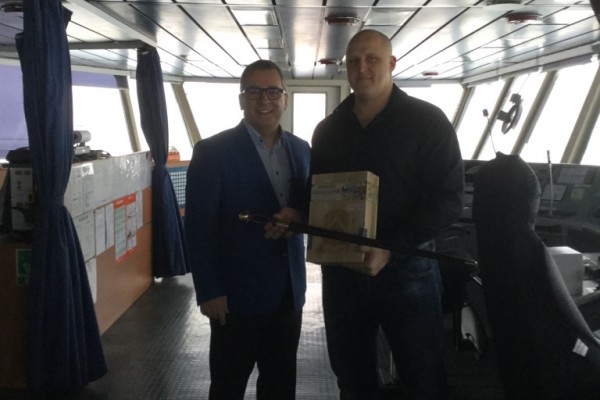 Source: Latvian Shipping Company