VARD announced yesterday that the Company has signed a Letter of Intent for the design and construction of an expedition cruise vessel for an undisclosed international cruise company.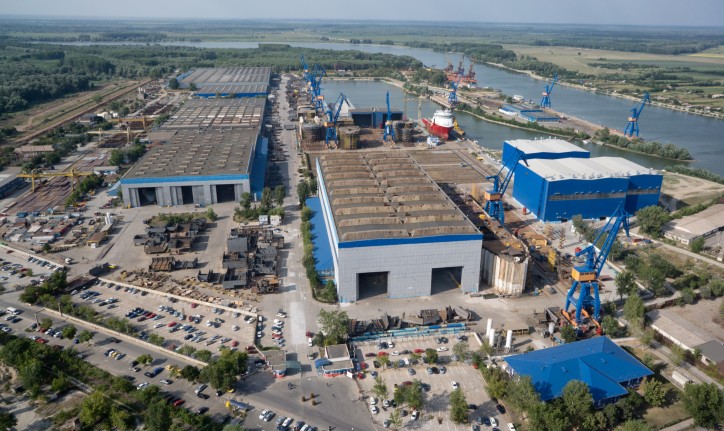 VARD Tulcea shipyard - Image courtesy: VARD
Developed in close cooperation with the customer, the luxury vessel will be about 145 meters long and 20 meters wide, with accommodation for 220 passengers. The hull of the vessel will be built by VARD's shipyard in Tulcea, Romania. Delivery is scheduled from one of VARD's Norwegian yards in 2019.
The contract price is expected to be approximately NOK 1 billion. The parties have a common intention to enter into a firm contract within 1Q 2017, subject to several conditions being met, including satisfactory financing.
Source: VARD