Hong Kong-based ship owner Tai Chong Cheang Steamship Group (TCC Group) has taken delivery of two Aframax tanker newbuildings from the Namura Shipyard in Japan.
The two 114,700 DWT tankers, the KWK Excelsus and the CSK Vanguard, were delivered to the owner in the second half of 2016.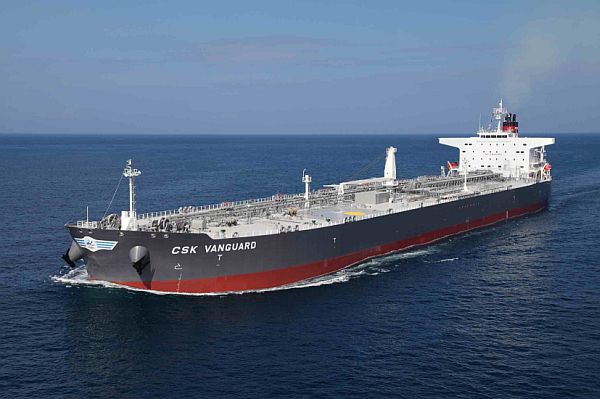 Crude oil tanker CSK Vanguard - Image courtesy: TCC
The vessels are both time chartered out to BP and reflect the close partnership TCC fosters with both charterers and shipyards. 2016 marks the forty-seventh year of friendship and collaboration between the Koo and Namura families. The first newbuilding between TCC and Namura was signed on February 1969 in Hong Kong, and in 1970, the MV Silver Zephyr was delivered to TCC, thus forging the beginning of a strong relationship between the successive generations of both Koos and Namuras.
On July 26, 2016, the KWK Excelsus was christened by Ms. Jeannette Wong, Group Executive at DBS Bank, and she called for the vessel to "go forth" and "ply the Seven Seas…with your staunch and strong hull, you will reach the heights of success that befits the lofty standards you will be asked to perform to."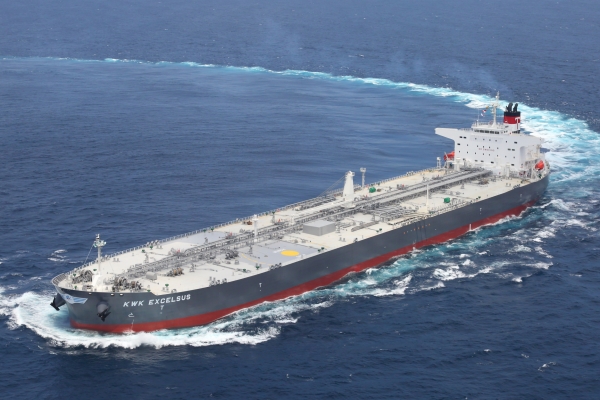 Crude oil tanker KWK Excelsus - Image courtesy: TCC
A few months later on November 4, Mrs. Helen Koo, wife of the TCC Group's CEO, blessed the CSK Vanguard to "lead with strength" and to be "always in the forefront always forging resolutely forward."
KWK Excelsus and CSK Vanguard are both chartered out to BP for three and two year time charters, respectively, and demonstrates the close business partnership and friendship between the two companies. TCC was privileged to have Ms. Nicola Barry and Mr. Darren Lock, represent BP to witness and partake in the celebrations for the Excelsus and the Vanguard, respectively.
TCC is also expected to take delivery of two more Aframax from Namura's yards at Sasebo and Imari in 2017.
Source: TCC Group