One crew member of the container ship Manhattan Bridge died and one has been seriously injured, sustaining severe burns, when the vessel sustained a violent engine room explosion during berthing operations at the Port of Felixstowe's Trinity Terminal on Jan 19. 2017, at 11.10 p.m.
Police and ambulance crews were called to the Trinity terminal at 11.45 p.m. to reports one person had died during the incident.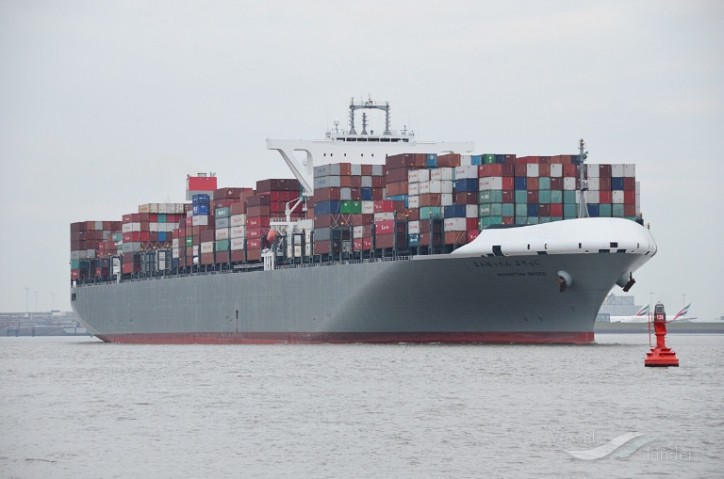 Container ship Manhattan Bridge - Image courtesy: Buggi Porschien
The ship was undergoing investigations to establish possible causes of the boiler room explosion.
The vessel was cordoned off at the moment while the investigators carried out their work.
Cargo operations were on hold until the investigations have been completed.
The ship, operating for the K-Line, had come from Rotterdam, having sailed there at 10 a.m., and was next bound to Hamburg, ETA Jan 22.
Source: SeaNews