Tension prevailed at Ennore port in the wee hours of Saturday (Jan28) after two ships -a liquefied petroleum carrier and a chemical tanker -collided about two nautical miles (3.7km) from the Kamarajar Port. Port authorities braced for a spillage or an explosion, but neither happened.
According to Kamarajar port authorities, the crew members escaped unhurt and there was no environmental damage. There was only a minor oil spill from the fuel tank due to the impact, said additional director general of police of Coastal Security Group C Sylendra Babu who inspected the accident site.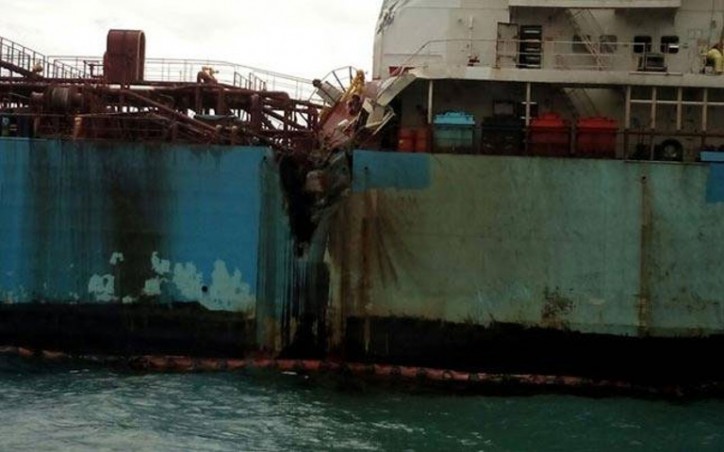 The LPG tanker BW Maple which was leaving the port after discharging the gas collided with the in bound chemical tanker Dawn Kanchipuram around 4am LT on Saturday . The hull of the ship was ripped, damaging the ship's accommodation as well as the pipelines on the deck. The Indian Coast Guard has deployed a ship and helicopter to keep a close watch. Local fishermen have been asked to keep off the accident site. Authorities say it appears there was no damage in the underwater portion of the ships.
The collision ruptured the water ballast tank on the outer surface of the LPG tanker BW Maple which is a type 2G gas carrier.
"Type 2G gas carriers carry highly-flammable material and have a double-safety feature as per International Maritime Organisation standards. A water ballast tank and an inspection space act as a buffer for the cargo tank located inside.The collision could have caused a major explosion had the LPG tank been ruptured. It seems to be a lucky escape," said Girish Sehgal, a former technical advisor to American Bureau of Shipping who has worked in LPG and LNG tankers.
Residual gas remains in tanks and pipelines of such ships after discharging the cargo. It would have to be pumped out and the vessel taken to a dry dock before it can set sail again. "This could take a week," said Sehgal.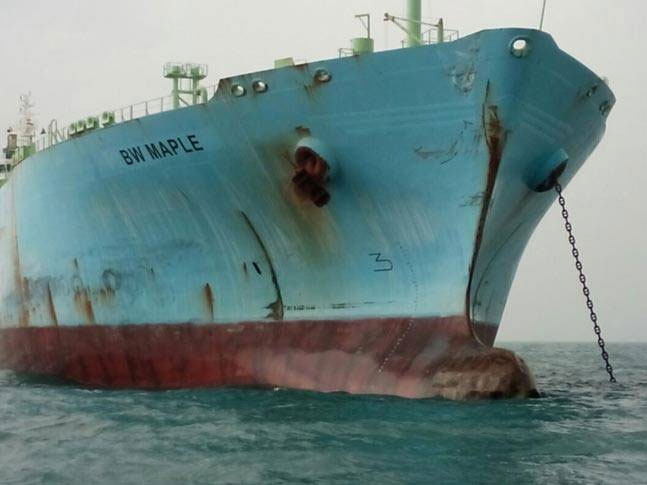 BW Maple, bearing a UK flag, weighs 58,136 tonnes, while Dawn Kanchipuram, with an Indian flag, weighs 44885 tons. The ships have been anchored.
Ennore port officials are assessing damage to the vessels and are standing by to prevent any oil spill chance.
According to images reported to VesselFinder by local residents, there was an oil spillage after the collision. On images it is visible that the oil has already reached the shore and the local authorities are conducting cleaning operations
Traffic at the port wasn't disrupted, said officials.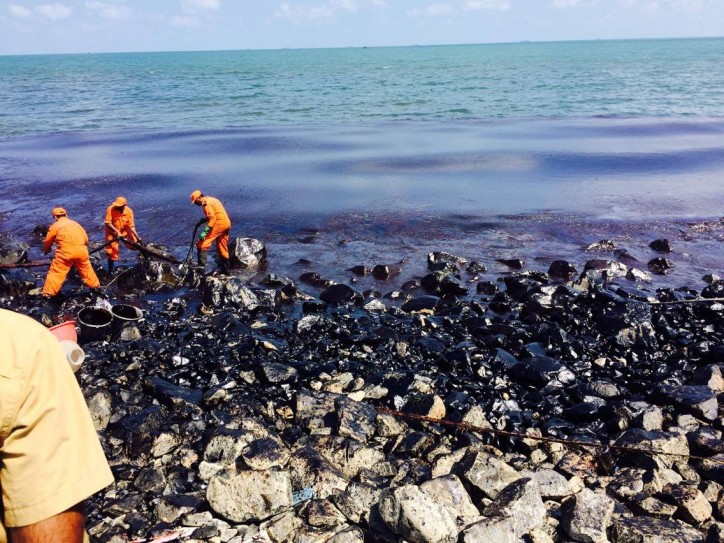 Image courtesy of Andrew Christopher
VesselFinder video representation of the collision between LPG tanker BW Maple and chemical tanker Dawn Kanchipuram off Ennore port, India
Source: TOI