Frontline Ltd (FRO) has approached DHT Holdings, Inc. (NYSE: DHT) with a non-binding proposal for a possible business combination where Frontline would acquire all outstanding shares of common stock of DHT in a stock-for-stock transaction at a ratio of 0.725 Frontline shares for each DHT share. The proposal is subject to usual and customary conditions for transactions of this nature. Frontline, together with its affiliates, has also acquired 15,356,009 shares of DHT, representing approximately 16.4% of DHT's outstanding common stock based upon 93,366,062 common stock outstanding.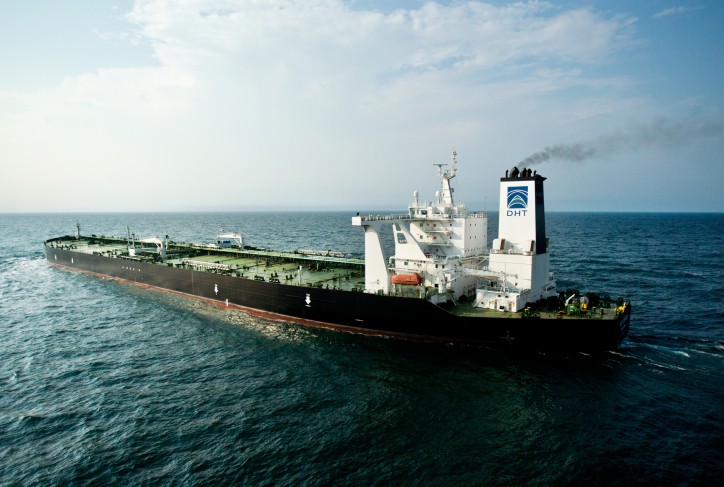 Image courtesy of DHT Holdings
A combination of Frontline and DHT is expected to create the largest public tanker company by fleet size, market cap, and trading liquidity. Assuming significant cost synergies are achieved, as well as superior access to debt and equity capital markets, Frontline believes a combined entity would generate significant free cash flow and maximize value for both companies' shareholders. However, no specific arrangement has been reached, and there can be no assurance as to the certainty or timing of any potential business combination.
"Frontline, its affiliates and/or entities which are indirectly controlled by trusts established by John Fredriksen for the benefit of his immediate family, may at any time, and from time to time, acquire additional shares of DHT or dispose of any or all shares it owns depending upon an ongoing evaluation of the investment in the shares, prevailing market conditions, other investment opportunities, other investment considerations and/or other factors.

Frontline further reserves the right to act in concert with any other shareholders of DHT, or other persons, for a common purpose should it determine to do so, and/or to recommend courses of action to DHT, its management, Board of Directors, other shareholders and other persons.

There can be no assurance that any additional plan for a transaction will be developed or as to the terms or the timing of any such plan or transaction. Any transaction would among other things be subject to satisfactory due diligence review and negotiation and execution of mutually satisfactory definitive transaction documentation. Frontline will update the market on any further developments in line with applicable regulations," stated Frontline's Board of Directors.
Source: Frontline