DOF has been awarded two contracts with a large international contractor in Egypt for the vessels Skandi Saigon and Skandi Sotra.
Both contracts have a duration of 75 days firm + 30 days options with start up in February.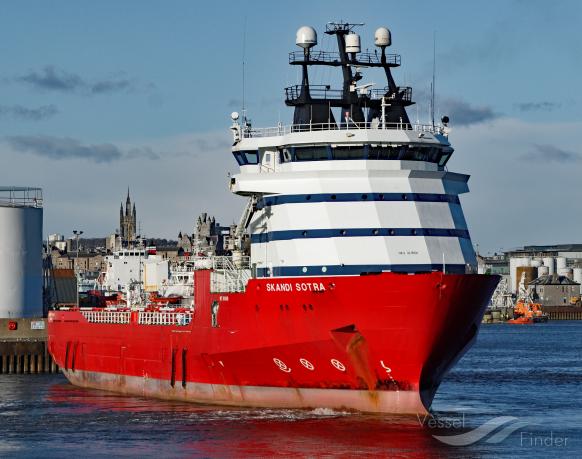 Offshore Tug/Supply Ship Skandi Sotra - Image courtesy of Tom Duncan
Skandi Sotra is a PSV, MT 6000 and Skandi Saigon an AHTS, Vard AH08 design.
Source: DOF Group