A crew member of a Vietnamese cargo vessel was killed, while three others hospitalised after inhaling toxic fumes following a gas leak in the ship's rice storage room.
The injured trio were rushed to the Queen Elizabeth Hospital after the ship arrived at Kota Kinabalu Port at 6.30pm on February 13.
The Vietnamese-registered cargo vessel, Vimaru Pearl, left Ho Chi Minh City on Feb 9 and was en route to the Philippines when the incident occurred. It was carrying 21 crew members, including the captain.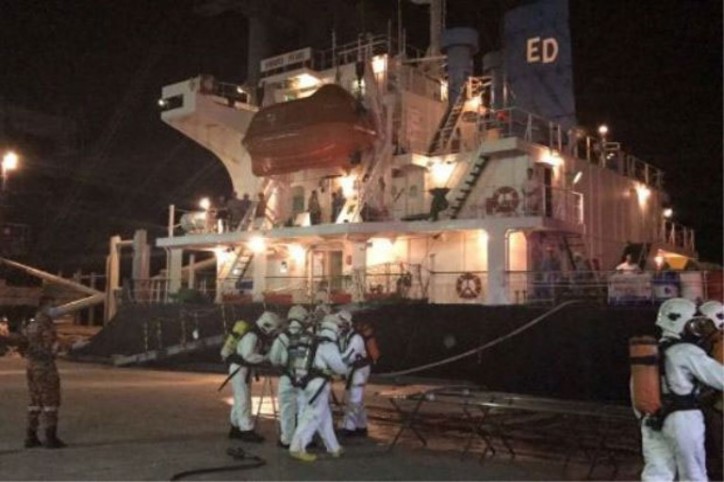 The ship was scheduled to arrive in the Philippines at 9.30am February 14.
It was understood that the three crew members were in the engine control room when the fumes from the gas leak seeped into their area.
A state Fire and Rescue Department spokesman said the team received a distress call at 2.34pm and dispatched 14 personnel to the port.
"The vessel arrived at the port at 6.30pm and the injured crew members were rushed to the Queen Elizabeth Hospital here. One of them was pronounced dead."
The department's hazardous material (hazmat) team was also deployed to monitor the situation and to neutralise the leaked gas.
Source: NST