Following its impressive performance by topping reliability poll in 2016 by Seaintel's report, Wan Hai Lines once again achieves a brilliant laurel by winning the prestigious "Container Shipping Line of The Year - Far East Trade Lane" title from Gujarat Junction 2017 Conference on Ports, Shipping & Logistics, concurrent with Cargo and Logistics Awards.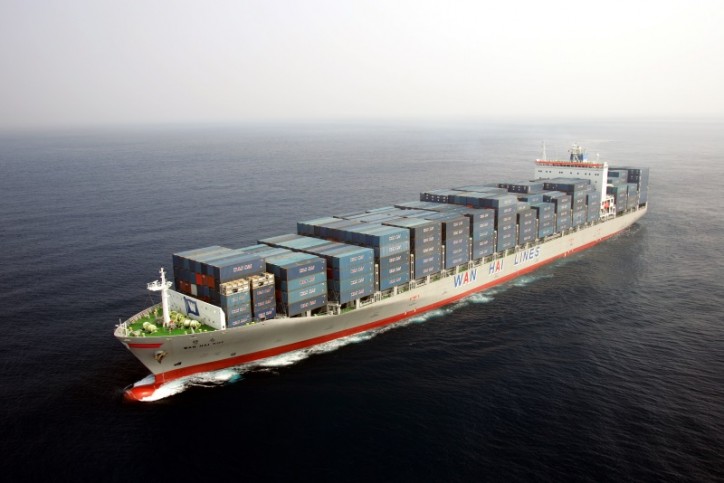 Award ceremony was held in Gandhidham, Gujarat state on Feb 18, 2017, and criteria of the award include: volume handled in Far East sector, year on year growth, reach, commencement of new services, and customer satisfaction. Since its launch of India service routes in 1996, Wan Hai Lines has now deployed a total of 8 services in the territory, covering all major sea ports across Indian coast line.
Wan Hai Lines currently operates the most intensive networks in the Asia by offering 40 over regular services in the region and serving 31 countries with 148 sites worldwide. Driven by the steadily growing economy of the India sub-con and ASEAN, Wan Hai Lines is committed to expand more comprehensive service coverage in order to better satisfy customers' transportation requirements.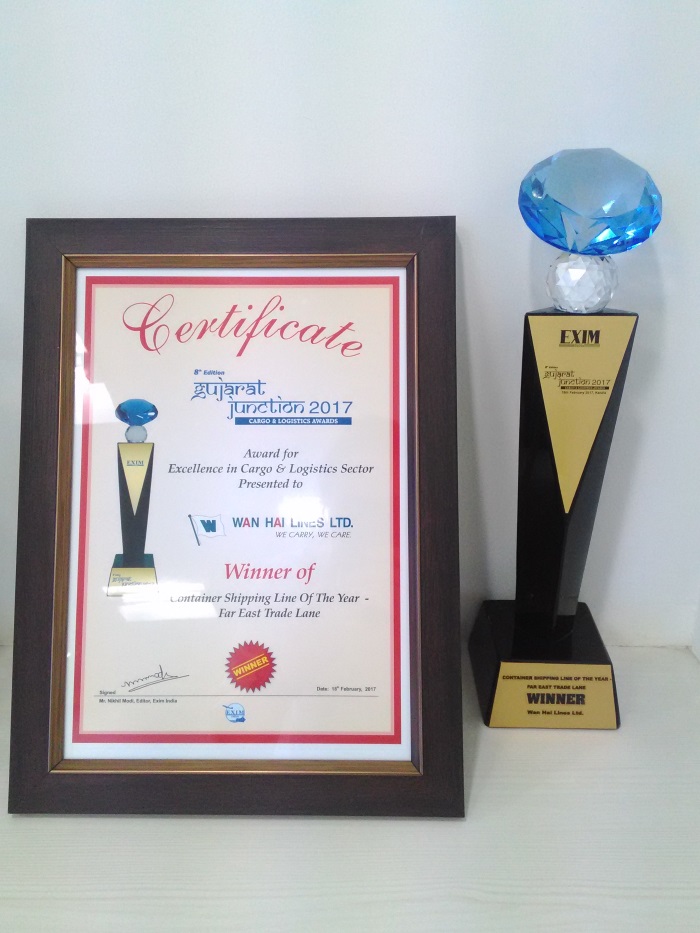 Source: Wan Hai