China's Cosco Shipyard on Saturday started to ship a floating production, storage and offloading (FPSO) vessel to the North Sea where it will be used to produce oil in the UK's Western Isles Development Project.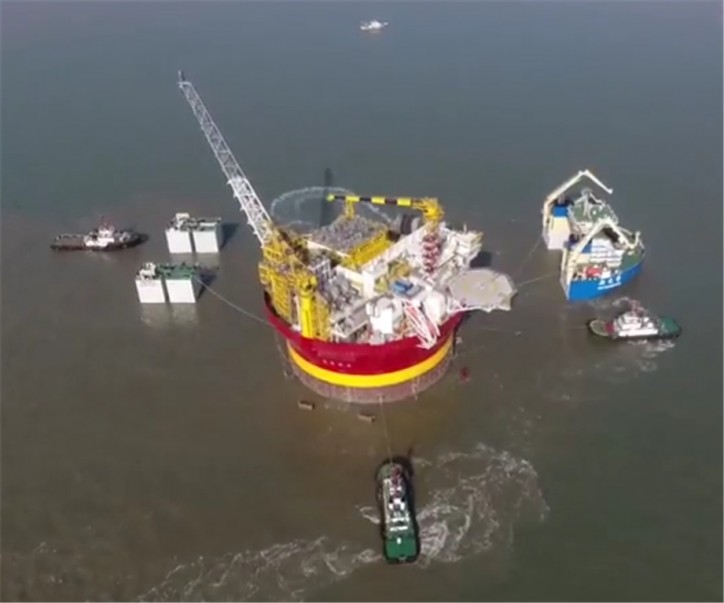 The Western Isles FPSO, built by the Cosco Shipyard, was loaded on the Xin Guang Hua, China's largest and the world's second largest semi-submersible vessel, in the waters of Zhoushan City near Shanghai on Saturday. It is expected to arrive at the oil field on the North Sea this June.
The vessel, which has a storage capacity of up to 400,000 barrels of oil, is the first FPSO vessel that China has constructed for a foreign country.
It will be used by Dana Petroleum, a UK North Sea operator, to produce oil from the two fields called Harris and Barra located some 160 kilometers east of the Shetland Islands.