Earlier in February 2017 Herman Senior b.v. has signed a contract for another Multicat with Damen Shipyards Hardinxveld. This additional Multicat will be the 7th vessel in the fleet of Herman Senior b.v. and is a 2712 type.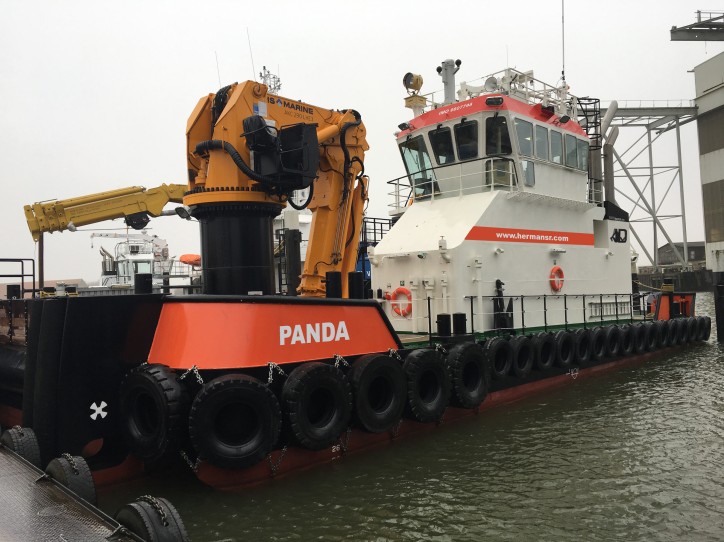 The vessel will be named "Panda" and is the second multicat within the Herman Senior fleet.
Even though the "Panda" looks quite similar to Herman Senior's "Yogi" at first sight, there are some substantial differences, such as:
Unrestricted navigation;
Larger deck and crane capacity;
More accommodation capacity;
More cargo capacity
V-Sat communication
Multicat "Panda" will be delivered between March and the end of April 2017 and should service Herman Senior's clients within the Dredging & Offshore renewables sectors for the years to come.
For the full specifications of Multicat "Panda please click here
Source: HermanSr