Conveyor belt which was loading wooden pellets on a bulk carrier Jobst Oldendorff caught fire at around 1500 LT on Monday (Feb 27) at Port Arthur, Texas.
Burning pellets fell into vessel's hold, so understood there was fire in hold, too.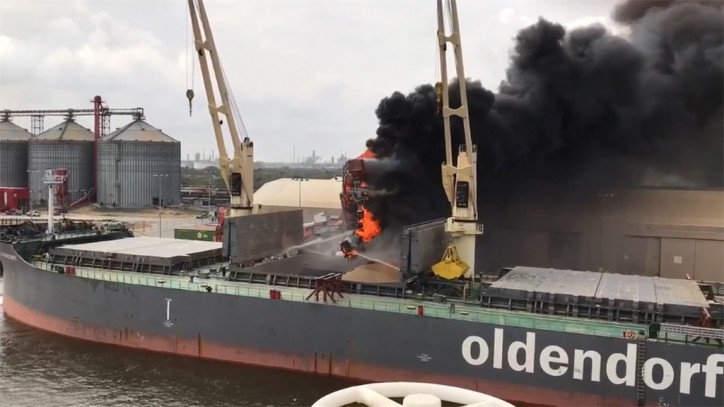 Port Arthur authorities said fire was under control by 1700 LT, understood there should be some cargo shifting in the hold, to make sure there are no smoldering pellets.
No injuries were reported from the fire. Both berth and vessel suffered damages, extent to be assessed. On a photo burning conveyor belt.