COSCO Corporation (Singapore) Limited announced earlier today that COSCO (Guangdong) Shipyard Co., Ltd (COSCO Guangdong), a subsidiary of the Company's 51% owned subsidiary, COSCO Shipyard Group Co., Ltd, has entered into a contract with a European buyer for three (3) 1,750 TEU container vessels.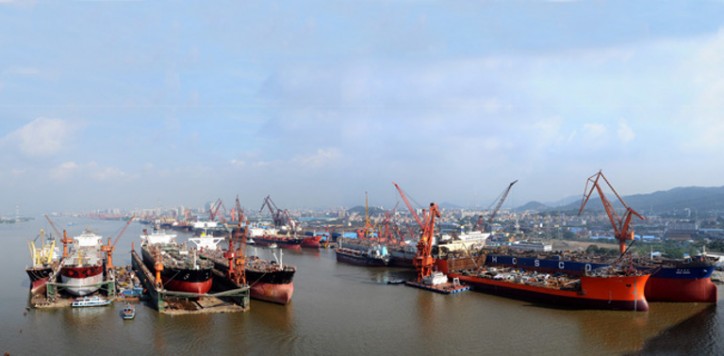 Cosco Guangdong Yard - Image courtesy of Cosco
COSCO Guangdong and the European buyer have agreed to keep the contract prices confidential.
The container vessels are scheduled for delivery in 4Q2019 and 1Q&2Q2020 respectively.
The above transaction is not expected to have a material impact on the net tangible assets and earnings per share of the Company for the year ending 31 December 2017.
Source: COSCO