Twelve 90-minute seaport cruises this summer on S.F. Bay sightseeing vessels
Free Port of Oakland harbor tours will return in May with a new vessel operator. The Port Friday announced an agreement with San Francisco-based Blue & Gold Fleet to run 12 cruises through October.
Blue & Gold said it would deploy 230-passenger sightseeing vessels for the 90-minute tours. It's the first time the Port has engaged the vessel operator for its popular three-year-old tours. Blue & Gold is the best-known name in San Francisco Bay's competitive excursion market.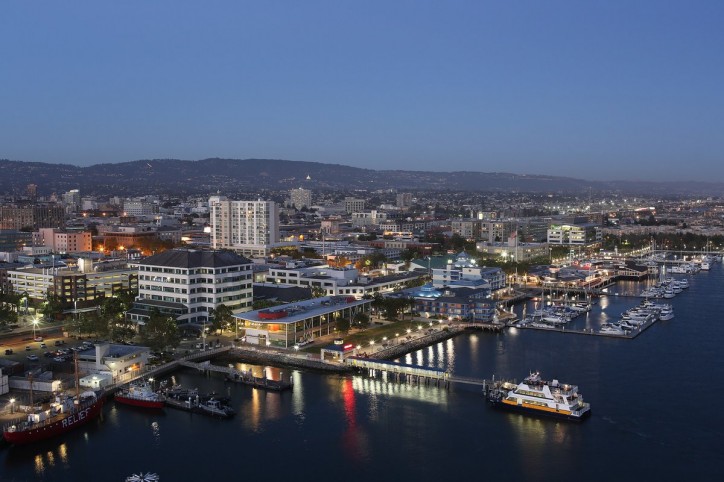 "People from around the world come to see the Port of Oakland up close," said Amy Tharpe, the Port's Social Responsibility Director. "Blue & Gold vessels will give them the birds-eye view and we're thrilled to be working with them."
The Port said nearly 1,200 passengers sailed on harbor tours last year. It said it expects to attract 3,000 visitors in 2017 by using larger vessels. Since the tours originated in 2015, every excursion has sold out.
Harbor tours will trace the Port's shoreline along Oakland Estuary and Outer Harbor, the Port said. It added that passengers will be able to see into working Oakland marine terminals from the upper decks of Blue & Gold vessels. The Port said live narration will accompany the tours.
The Port said it has scheduled two harbor tours a month on Fridays at 6:15 p.m. They'll depart from Jack London Square's ferry dock at the foot of Clay Street. The Port said the first harbor tour is set for May 12. Ticket registration begins May 1 on the Port's website.
Source: Port of Oakland