Deputy Prime Minister Trinh Dinh Dung last Monday issued a decision approving the investment, development and business and production plans of Vinalines during the 2016-2020 period, allowing the enterprise to step up investments in numerous projects in various areas.
Regarding seaports, Vinalines will be responsible for developing some ports at Lach Huyen International Port complex in the northern coastal city of Haiphong.
The project invested by Haiphong Port Company Limited to build a Haiphong International Gateway Seaport will be carried out in 2017-2020. In addition, Lien Chieu Port in the central coast city of Danang will be developed by Danang Port Joint Stock Company in the 2017-2024 period.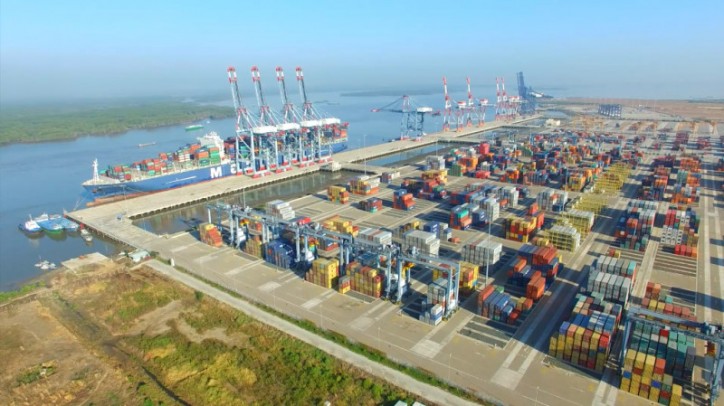 In terms of shipping, the Government has asked Vinalines to develop a specialized ship fleet and decommission old vessels.
Regarding logistics services, Vinalines is required to boost investments in inland container depots (ICD), logistics centers, and goods distribution center in Lach Huyen (Haiphong), Hanoi, Danang, Can Tho, HCMC, Bac Ninh, Hau Giang, Gia Lai, Binh Duong, and Dong Nai provinces.
Vinalines has to map out a detailed investment plan and implement these projects under the prevailing rules.
In related news, Vinalines has just proposed building a logistics center in Hanoi City to cater to freight transport demands to and from main seaports in the area via the inland waterway system.
A leader of Vinalines said the logistics center together with the inland waterway network will satisfy the rising demand of domestic container transportation in the northern region, help ease overload of overland transport, and reduce freight cost and environmental pollution.
This will be a large-scale center for customs clearance, providing modern logistics services for waterway import and export, Vietnamplus reports.
Besides, the logistics center will be a hub to gather cargo from industrial zones in Hanoi, Bac Ninh, Bac Giang, Vinh Phuc, Phu Tho, Hung Yen, and Ha Nam by water. Cargo will then be transferred from the inland container depot (IDC) in the center to seaports for export. The logistics center will also serve import demands.
Combined with other transport and logistics services of Vinalines as well as other transport enterprises, the center will create a whole packaged logistics service chain for customers in the northern area.
The logistics center including an inland container depot and a logistics area was proposed to be built in Phu Dong port on the right bank of the Duong river in Gia Lam District, Hanoi City.
According to the plan of Vinalines, this center will have a riverfront length of 1,200m and will be expanded on an area of 40-50 hectares in 2030.
Vinalines suggested the Ministry of Transport work with Hanoi City government to hand over land at Phu Dong port for development.
Source: Vinalines