MPI announced earlier today that wind turbine installation vessel (WTIV) MPI Discovery has commenced installation of the MHI Vestas V112-3.45 offshore wind turbines at the Rampion Offshore Wind Farm off the south coast of England.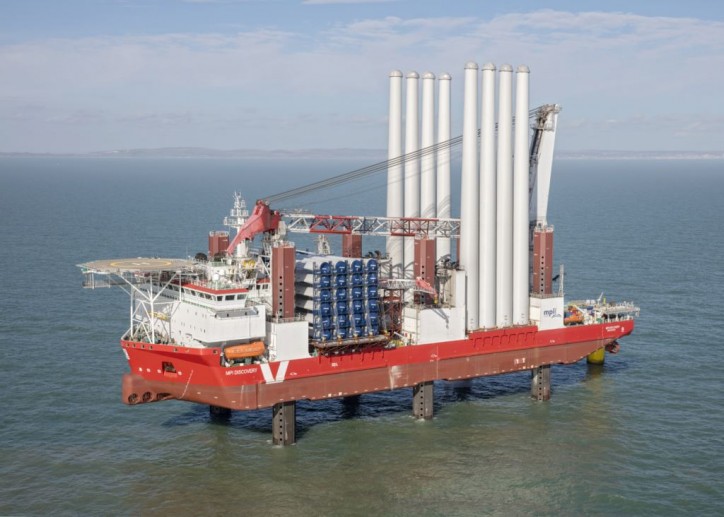 MPI Discovery started foundation installation on the Rampion Offshore Wind Farm in January 2016. By November 2016, all 116 monopiles and transition pieces were installed by MPI Discovery and Pacific Orca. Following successful completion of the foundation installation campaign, MPI Discovery has now been mobilised for the turbine installation campaign. Prior to this, MPI Discovery was utilised for a bolt tensioning campaign in order to finalise the foundation installation works.
In addition, MPI has also been contracted to provide sister vessel MPI Adventure, including all project management and engineering services, to install the turbines in parallel with MPI Discovery. MPI Adventure is scheduled to join MPI Discovery during the summer of 2017.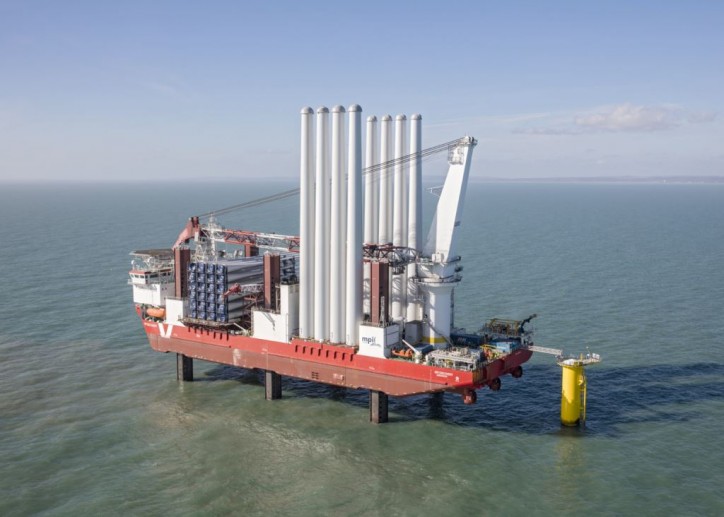 MPI Discovery and MPI Adventure are state-of-the-art offshore installation vessels. Designed to transport, lift, install and decommission components such as foundations, wind turbines, met masts and transformer stations, they are among the world's most well-proven installation vessels in terms of jacking speed, deck space, lifting capacity, accommodation facilities and positioning capabilities (DP2).
Rampion OWF is a 400-megawatt project being built 13 kilometres off the coast of Sussex and a joint venture between E.ON, the UK Green Investment Bank and Canadian energy company, Enbridge. Once completed, the wind farm will produce enough energy each year to supply almost 350,000 households. The wind farm is scheduled to be finished and ready for operation in 2018.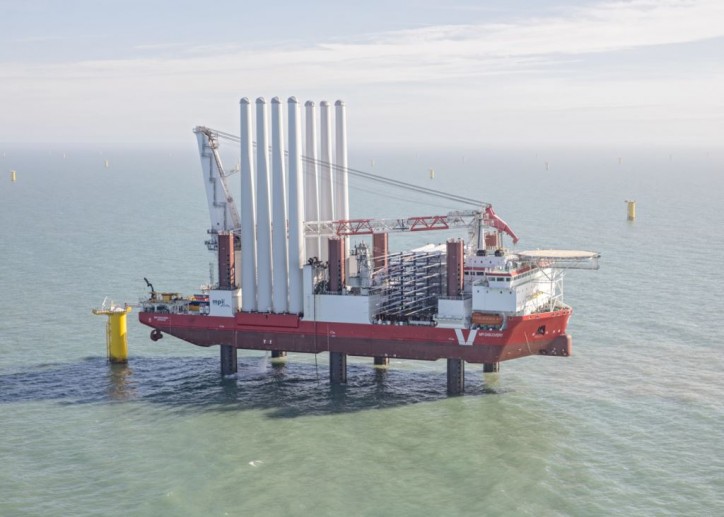 Source: MPI Discovery