Ocean Yield ASA announced yesterday the delivery of the 19,500 TEU container vessel MSC Leanne from Samsung Heavy Industries, Korea.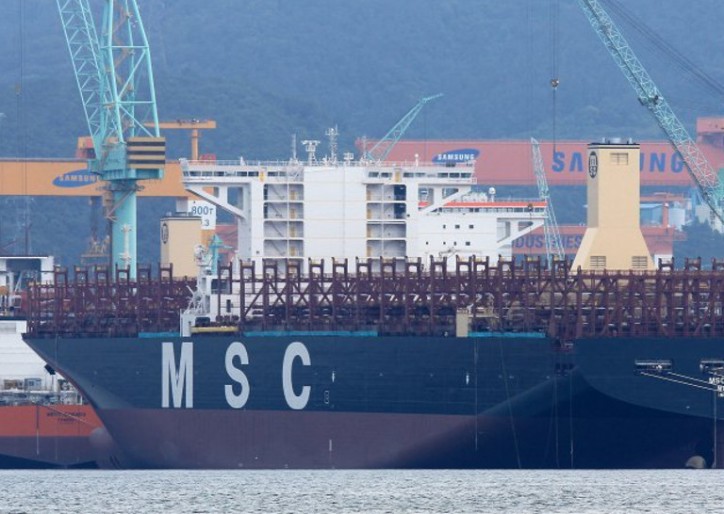 MSC container ship at Samsung Heavy Industries - (Image for illustrative purposes only)
After being delivered from the shipyard Wednesday, the vessel commenced a 15 years bareboat charter to a major European container line.
This is the last vessel in a series of six mega container vessels that Ocean Yield owns in a joint venture with Quantum Pacific Shipping.
Source: Ocean Yield