In April 2016 Tullow Oil awarded SCALDIS with the contract to remove the offshore Horne & Wren platform. SCALDIS immediately started the extensive preparations and engineering works.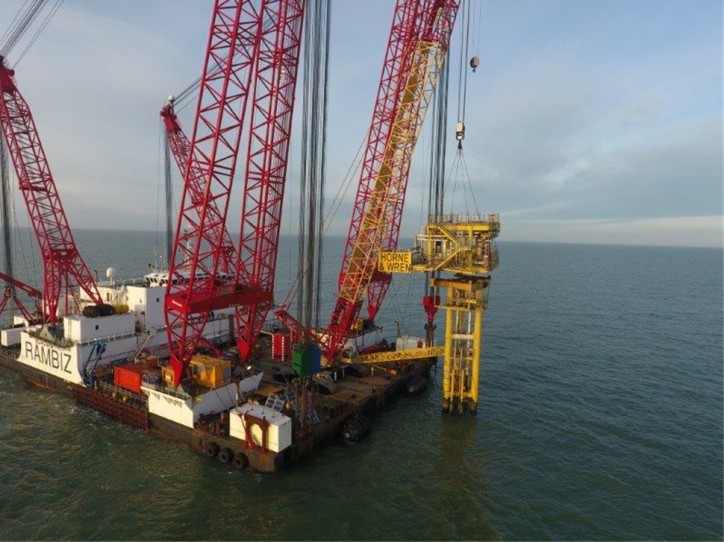 The Plugging & Abandonment (P&A) of wells and offshore preparatory works were carried out from the jack-up vessel Kraken. While Simultaneous Operations (SIMOPS) of the P&A took place, Scaldis team also performed Non-Destructive Testing (NDT) of the topside pad eyes, installed an access platform between the jacket and topside and placed a gangway landing platform on the jacket.
RAMBIZ, Scaldis heavy lift vessel, was mobilized from Flushing, the Netherlands, on March 10, 2017 and arrived at the offshore field two days later. Over the following three days, the complete platform was decommissioned; an in- and out-seabed survey was carried out; the topside was cut, lifted and sea fastened onboard the RAMBIZ; the jacket piles were dredged and cut; the Internal Lifting Tools (ILT's) were installed; and the jacket was lifted. The RAMBIZ returned to a disposal yard in Flushing with the topside stowed on deck and the jacket suspended in the PS crane.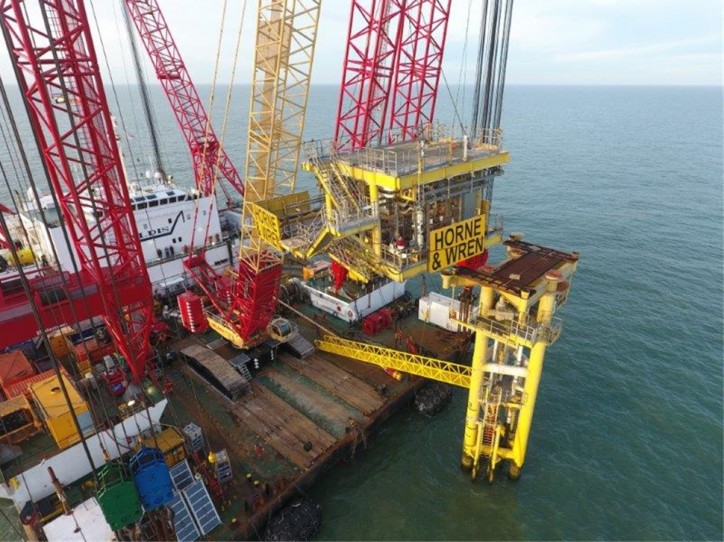 "The joint team effort from all parties involved including the outstanding cooperation from the client was key to this successful project," said Igor Mastenbroek, Project Manager at SCALDIS. "The beautiful weather, excellent crew, detailed preparations and our good alliance with Tullow Oil also helped us to safely execute the decommissioning well ahead of schedule."

"It has been an absolute pleasure to work closely with the SCALDIS team," said Darin Scales, Senior Project Engineer for Tullow Oil UK Ltd. "Throughout the project lifecycle, SCALDIS has exceeded expectations and I would definitely recommend them for similar projects in the future. It was a slick and seamless operation."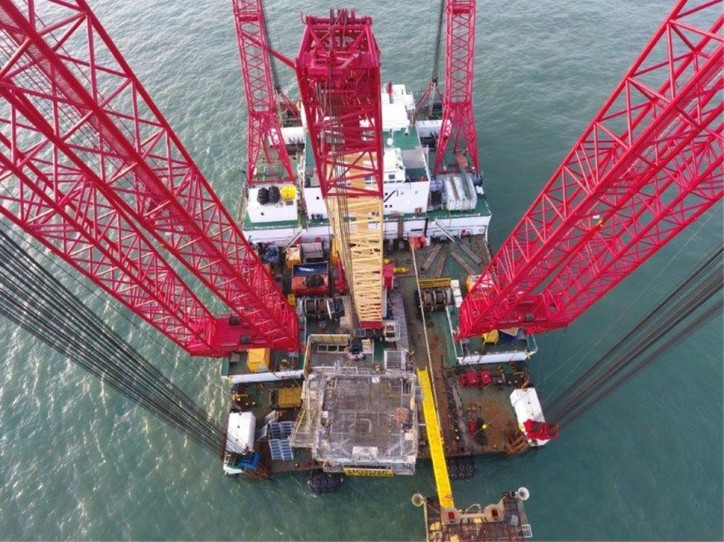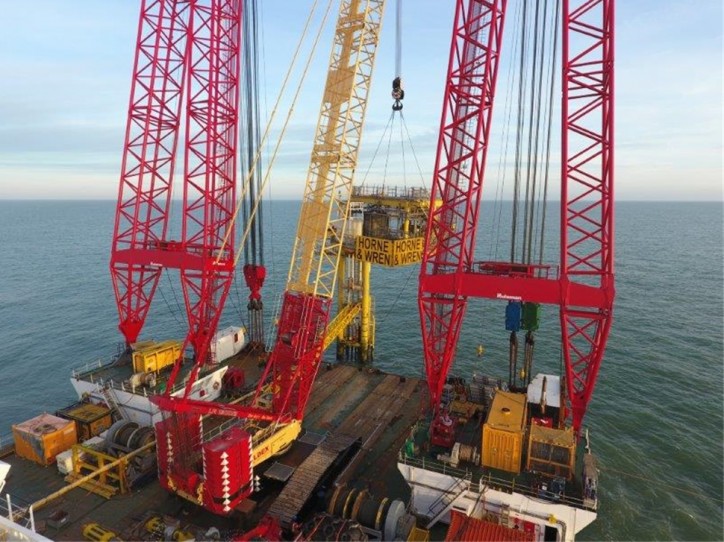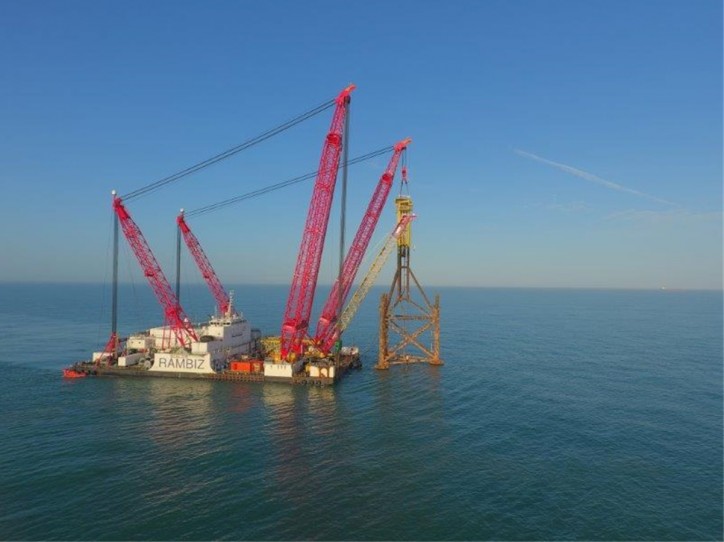 Source: Scaldis