ENGIE, Mitsubishi Corporation and NYK are developing ship-to-ship LNG bunkering in partnership under the brand Gas4Sea.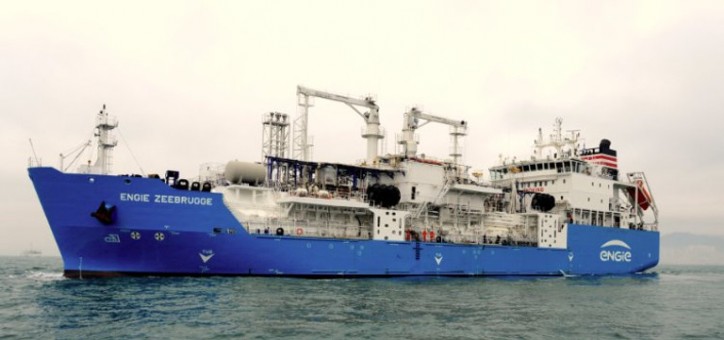 In February 2017, in association with Fluxys, they took delivery of their first LNG bunkering vessel : ENGIE ZEEBRUGGE, from Hanjin Heavy Industries & Construction at the Yeongdo shipyard in Busan, Korea.
This 5,000 cm LNG capacity bunkering vessel is designed to deliver LNG as a marine fuel to a wide range of customers in the port of Zeebrugge and its vicinity.
Related news: World's First Purpose-built LNG Bunkering Vessel Delivered to ENGIE, Fluxys, Mitsubishi Corporation and NYK
Source: Engie