On Tuesday, Apr 4, 2017, at 2.20 p.m. LT, the general cargo ship BBC Sapphire while turning inside the access channel to the Zandvliet lock - Antwerpen, allided with the moored tug Lieven Gevaert.
The crew was at that time on board, but was unharmed, their ship was severely damaged.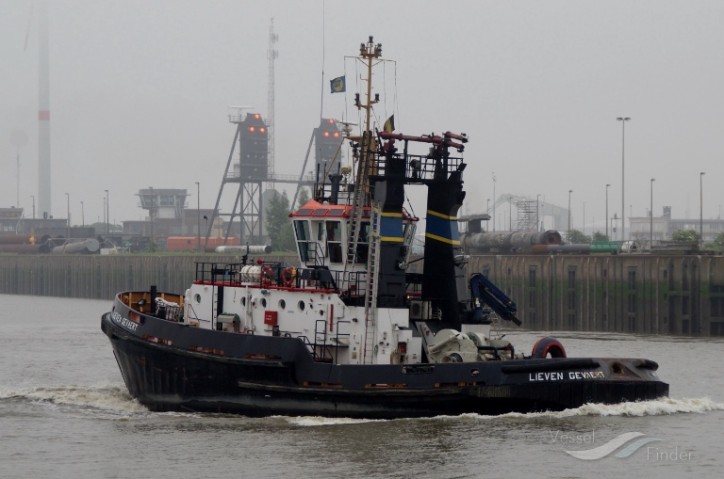 Tug Lieven Gevaert - Image courtesy of Miranda Reiffers Te Loo
According to local media reports, the hull on the starboard side was dented under the water line and the engines were shifted, so most probably the tug will be long time out of service for repairs.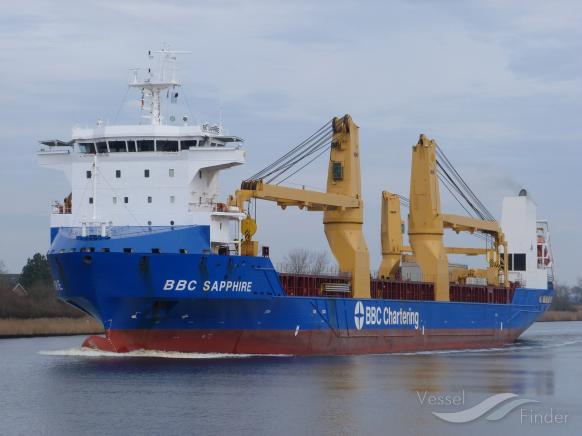 General cargo ship BBC Sapphire - Image courtesy of Lutz Graupeter
Lieven Gevaert was later berthed at the Kattendijk dock. The BBC Sapphire berthed in Antwerp the same afternoon and left the port again on Apr 6 at 4 a.m. bound to Aberdeen, ETA Apr 7, 09 a.m. UTC
Facebook video of the incident can be seen here