CMA CGM announced earlier today the strengthening of its position on Europe > West Africa route by becoming vessel operator on its current service EURAF 5.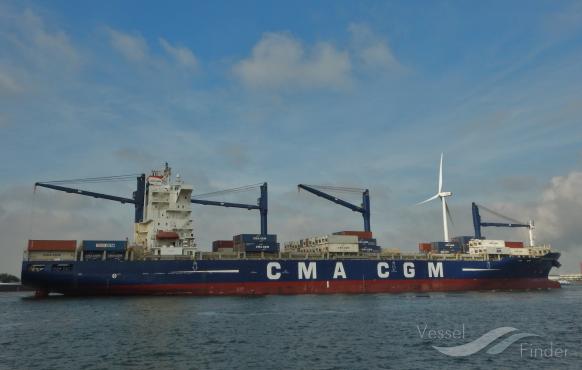 Container ship CMA CGM Africa Three - Image courtesy of Miranda Reiffers Te Loo
Effective April 5th, 2017:
CMA CGM operates 2 vessels on EURAF 5 between North Europe and West Africa South Range
With a weekly frequency, EURAF 5 connects Europe to Angola, the Republic of Congo and the Democratic Republic of Congo. Cameroon is served on a fortnightly basis.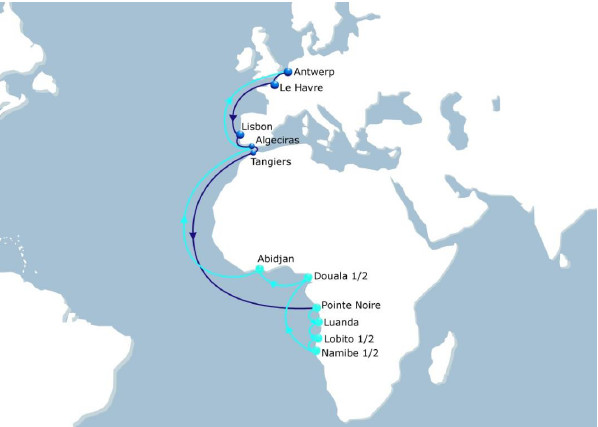 EURAF 5 port coverage:
Antwerp – Le Havre – Lisbon – Algeciras – Tangiers – Pointe Noire – Luanda – Lobito [ fortnightly ] – Namibe [ fortnightly ] – Douala [ fortnightly ] – Abidjan – Algeciras – Antwerp
Source: CMA CGM