Wednesday, the Montreal Port Authority (MPA) and its clients celebrated the 50th anniversary of the arrival of the first containers at the Port of Montreal, a milestone in supply chain history.
In 1967, the Port of Montreal handled its first container. In 1968, it inaugurated the first Canadian container terminal, and Manchester Liners Ltd launched a weekly container transport service to the United Kingdom.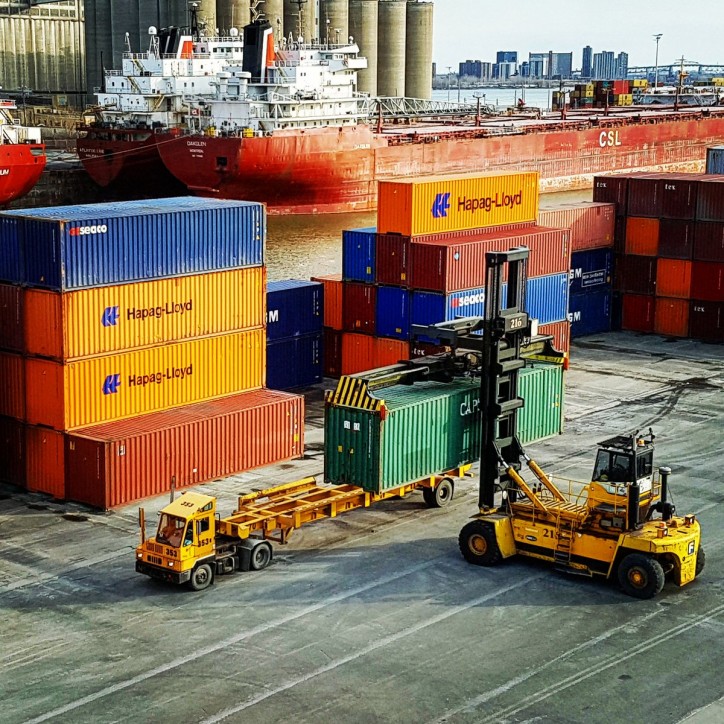 Image courtesy of Port of Montreal
In 1967, the Port of Montreal handled more than 11,300 TEU (Twenty-foot Equivalent Unit) containers for a single shipping line. In 2016, the Port handled 1,447,566 TEUs for six shipping lines. In the past fifty years, nearly 35 million TEUs have transited through Montreal's port facilities.
Today, the Port of Montreal is the only container port on the St. Lawrence River and the largest port in Eastern Canada. It has five container terminals. Nine regular services operated by global leaders in marine shipping connect Montreal to over 140 countries. Goods such as food products, fresh produce, electronic equipment and forestry products that are transported by container through Montreal mainly originate from, or are destined to, Northern Europe, Asia and the Mediterranean.
About the Port of Montreal:
Operated by the Montreal Port Authority (MPA), the Port of Montreal is the second largest port in Canada and a diversified transshipment centre that handles all types of goods: containerized and non-containerized cargo, liquid bulk and dry bulk. It is a leading container port served by the largest container shipping lines in the world.
The Port of Montreal has its own rail network directly dockside. It is connected to the two national rail networks and a highway system. The Port operates a passenger terminal. All other terminals are run by private stevedoring firms. Port activity supports 16,000 jobs and generates $2.1 billion in economic benefits annually.
Source: Port of Montreal