Incat Crowther announced yesterday its recent contract with Legacy Marine Group of Port Elizabeth, South Africa for the design of two (2) new 18-meter Catamaran Dive Support Vessels to be built for Stapem Offshore for operation in the coastal waters off Angola.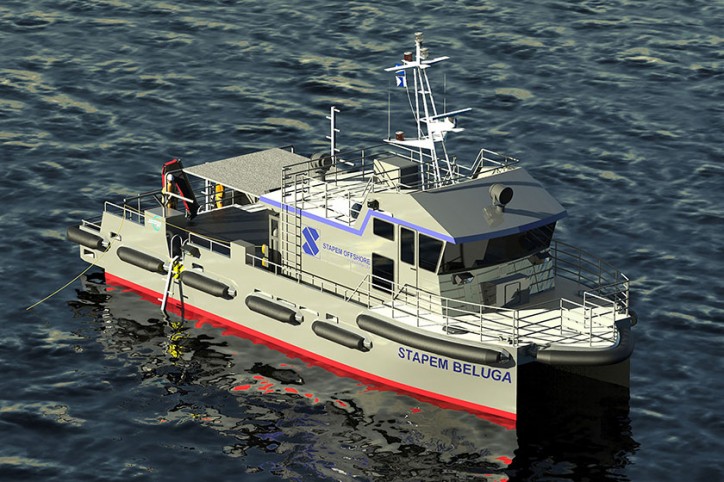 Images courtesy of Incat Crowther
The vessels will feature a customized design specific to supporting Offshore Dive Operations. The aft exterior deck utilizes available space by combining deck lockers and racks for diving equipment storage with a covered dive prepping area. The vessel will have four (4) fold-down dive ladders for water access, three (3) swing davits for assisting divers, and one (1) equipment deck crane for additional operational support. The bow configuration is designed for efficient interaction with personal transfer ladders of Offshore FPSOs and Platforms. Robust fendering is to be provided around the perimeter of the vessel to protect it from damage.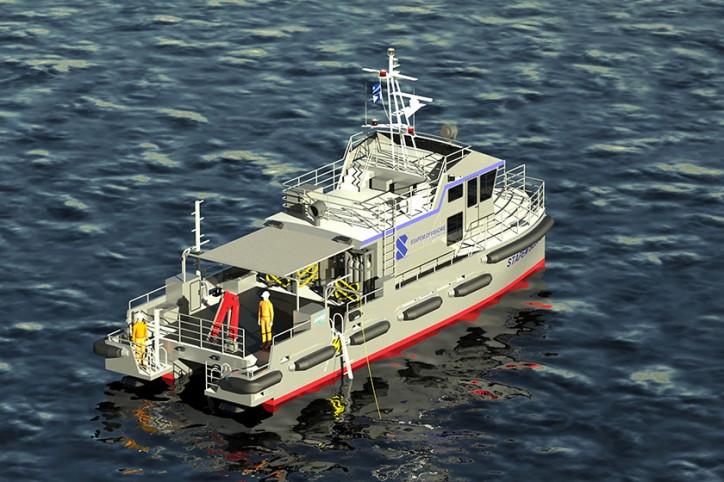 The main cabin has seating for fourteen persons and also a SL3 diving operations panel for monitoring dives.Designed to achieve speeds in excess of 20 knots, the vessel propulsion shall be powered by two (2) MAN D2876LE402 main engines, each coupled to a Hamilton HJ403 waterjet through ZF 360 gearboxes. Electrical power for the vessel and all dive operations will be provided by two (2) Fischer Panda generators. Other items fitted below deck include a Hydraulic Power Unit system with its own designated engine and pump, a Caviblaster system, a both High Pressure and Low Pressure compressors and storage systems.
For more information on this vessel, click here.
Source: Incat Crowther