International Container Terminal Services, Inc. (ICTSI)-operated Subic Bay Freeport container terminals welcomed Cape Fulmar, a chartered vessel to Evergreen Marine Corp.'s new South Korea-Taiwan-Philippines (KTP) Service, signaling the start of the new Intra-Asian trade route in the Freeport.
Evergreen, Taiwan's largest shipping company, launched KTP to boost regional trade between the three trading economies, plying the ports of Incheon and Kwang Yang, South Korea; Kaohsiung, Taiwan; Batangas, Manila, and Subic Bay, Philippines; and back to Kaohsiung.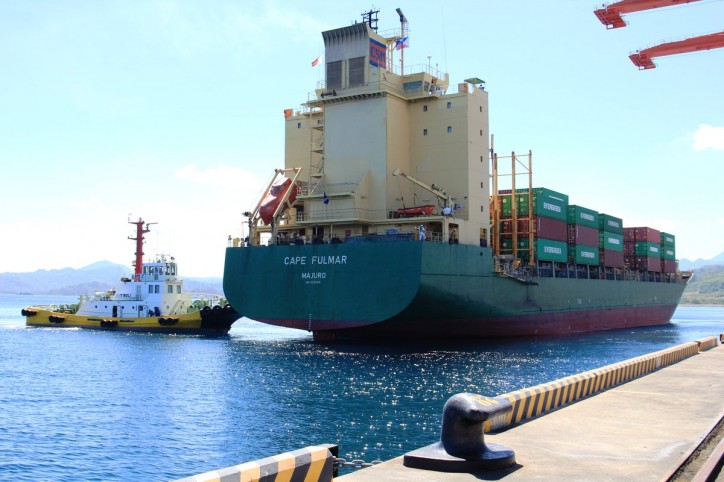 New Container Terminals 1 and 2 serviced the 1,440-TEU capacity Cape Fulmar's inaugural call in Subic on April 19, marking the launch of the KTP service in the Philippines. Around 400 TEUs were jointly serviced by ICTSI subsidiaries Subic Bay International Terminal Corp. (SBITC) and ICTSI Subic, Inc. on 19 April.
Cape Fulmar is one two vessels deployed in the KTP weekly service. The other vessel is the 1,440 TEU-capacity Cape Faro.
"It is our pleasure to have this new service in Subic due to market demand and requests from our current clients in Philippines," says Paul Huang (Huang, Pao-jen), Evergreen Executive Vice President.

"We have no doubt that Evergreen can provide the best service to our customers with our good partner, SBITC terminal in Subic Bay," he adds.

Roberto Locsin, SBITC President, responds: "We are glad that Evergreen has chosen Subic as a key port of call for the KTP service. This is a welcome development as trade between the Taiwan, Korea and the Philippines have been growing in recent years," says Mr. Locsin.

"We thank Evergreen for the trust and confidence they have for Subic and ICTSI," he adds.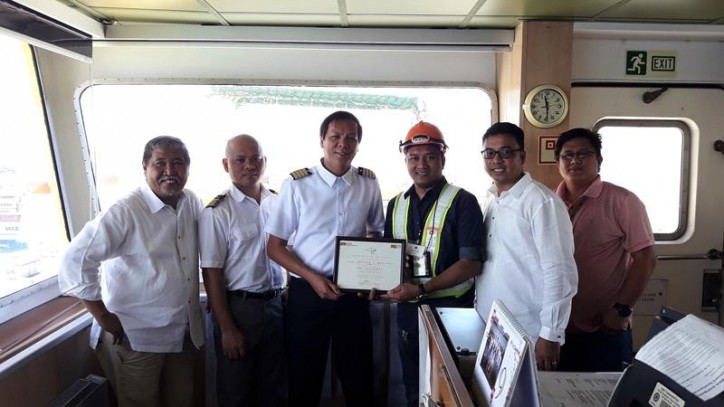 Presentation of maiden call certificate (from left): Eduardo Sales, Evergreen Deputy Junior Vice President; Glenn A. Juezan, Cape Fulmar Chief Officer; Captain Dennis A. Manala, Cape Fulmar Vessel Master; Santi Fuentes, SBITC Terminal Manager; Jonjon Gomez, Evergreen Shipping Equipment Control Manager; and Andy Dela Cuesta, Evergreen Operations Assistant Manager.
Taiwan and South Korea are among the Philippines' major trading partners. Taiwan is the Philippines' sixth biggest trading partner, facilitating around US$ 7.85 billion worth of bilateral trade in 2015. Currently, the Subic Bay Freeport Zone hosts 52 Taiwanese companies with US$ 500 million worth of investments and over 12,000 jobs generated.
South Korea, on the other hand, is the Philippines' fifth largest trading partner in 2015. In 2014, bilateral trade between the two countries reached US$ 13.4 billion, a number that is expected to reach US$ 20 billion over the next five years.
This projection has triggered the increase of Korean investments in the Philippines in recent years, with construction, cosmetics and food companies looking to invest in the country.
Source: ICTSI