Product tanker, Iver Prosperity, recently successfully passed her second special survey at the Remontowa Yard at Gdansk, Poland.
In addition to the statutory requirements of a special survey, the opportunity was taken to renew or refurbish essential equipment.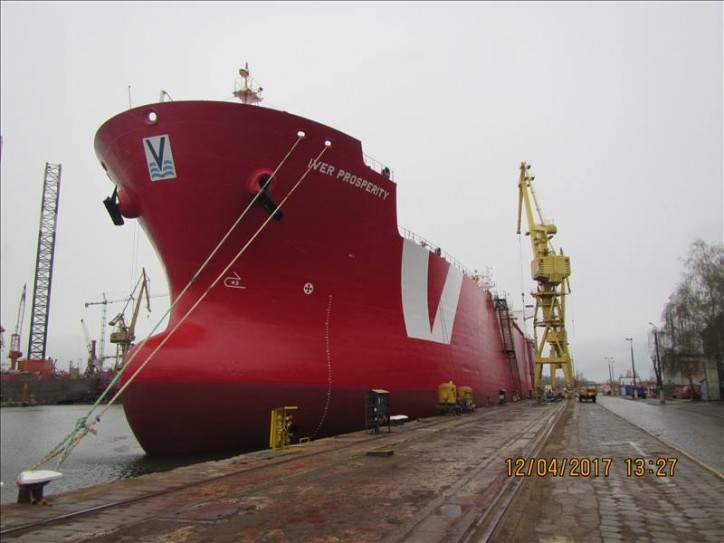 Images courtesy of Iver Ships
The main engine's cross-head bearings were renewed and communication equipment was upgraded with a new Vsat system, allowing high-speed data communication for both business and private use.
The communication equipment upgrade also included an iridium satellite back-up system.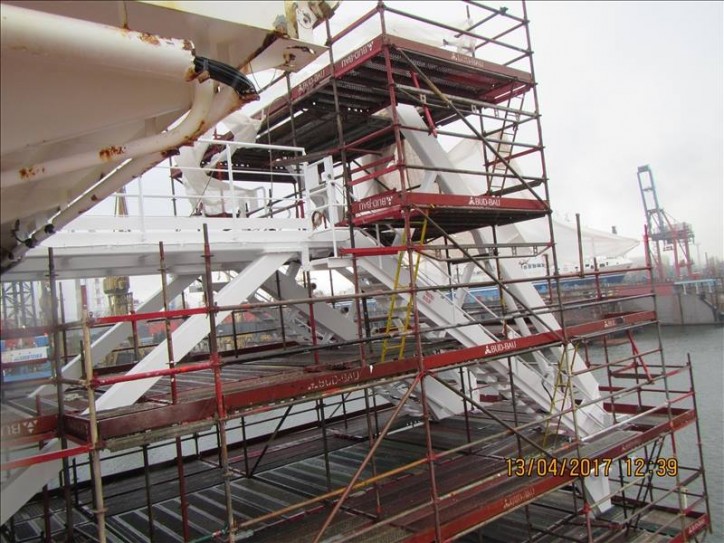 Besides coating the hull, inaccessible areas like the free-fall boat frame and funnel were re-coated. In some areas, instead of scaffolding, a climber was used to paint under the bridge wings.
Efficient planning of Company's Ship Manager Norbulk and hard work meant the drydocking was completed in time.
After successful sea trials on 16 April 2017, the vessel sailed from the yard and is now on her way to Canada to continue her trade from Canada to the USEC.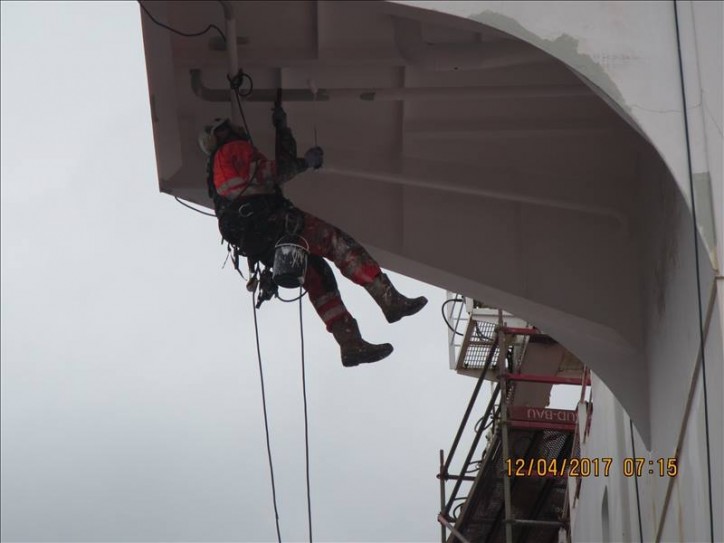 Source: Iver Ships