South Korea's debt clearing house Korea Asset Management Corp. (KAMCO) is set to take over 20 vessels worth 390 billion won ($344 million) owned by six shipping firms.
According to the shipping industry on Monday, KAMCO will sign a contract to acquire 20 container and bulk carriers with six shippers including SM Line Corp., Korea Shipping Co., Korea Line Corp., Namsung Shipping Co., Dooyang Limited and Pan Ocean Co. on May 15. Of the 20 vessels, 10 were previously owned by now-defunct Hanjin Shipping, formerly largest shipper in the country.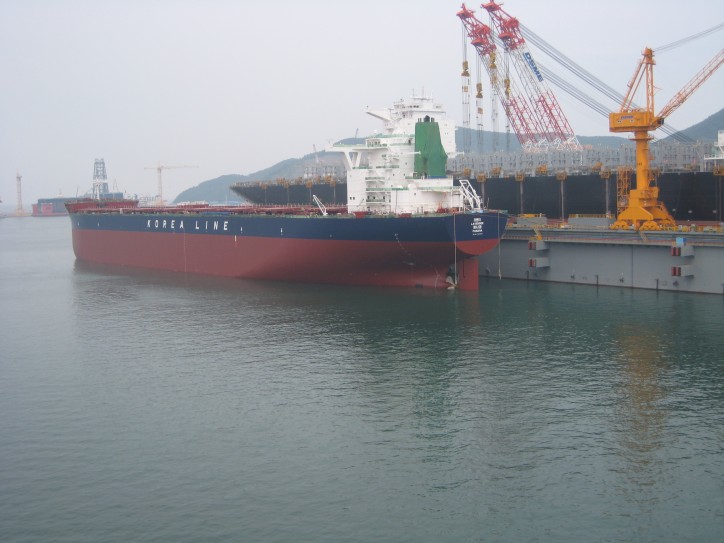 Bulk carrier Lavender (For illustrative purposes only) - Image courtesy of SM KLC
KAMCO will cover 230 billion won or 60 percent of the total price of 390 billion won, and the remaining 160 billion won will be provided by the six seagoing liners.
The state clearing house and six shippers will invest 390 billion won in KAMCO Ship Investment Company who will establish 20 special purpose companies (SPC) and lend money to them, and the SPCs will take over the vessels that will be leased back to the shippers. With the fund, the cash-strapped shippers would be able to improve their financial health by paying off debts with high borrowing costs and switching from short-term loan to long-term one.
The help from the government will ease financial troubles of the nation's new container shipper SM Line who acquired major assets of Hanjin Shipping. The fledgling shipper would be able to keep Hanjin Shipping's key workers and operation system with the newly raised fund.
Source: Pulse