Evergas announced on Tuesday (May16,2017) that INEOS has taken delivery of the last of eight Dragon-series vessels - the duel fuel JS INEOS INVENTION.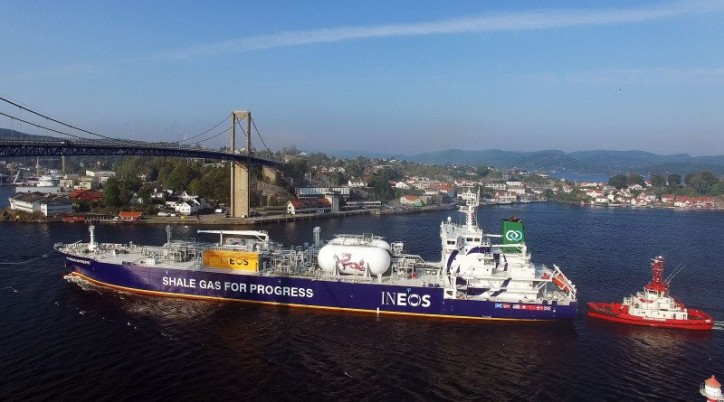 JS Ineos Invention - Image courtesy of Evergas
"With the delivery of the eighth and last of Company's Dragon vessel JS INEOS INVENTION to INEOS earlier this week, the first milestone of the project has been completed and all vessels are now in full operation and transporting Ethane from the US to Europe," said Evergas.
Worlds' largest Multigas LNG-Ethane Carriers
The 'Dragon' class vessels are the largest, most flexible and advanced multigas carriers built to date. Strong relations, strategic focus and an innovative approach between Evergas & INEOS have been key elements that allowed for the creation of a seaborne pipeline bringing U.S. ethane across the Atlantic Ocean to Europe. They are a result of close collaboration with world-class makers with whom the development of these sustainable, efficient and highly advanced vessels were made possible.
Source: Evergas