Ferry KYDON crashed into a pier at Santo Domingo Port, Dominican Republic, Caribbean, at around 08:00 LT on May 18.
The accident occurred on arrival from San Juan, Puerto Rico.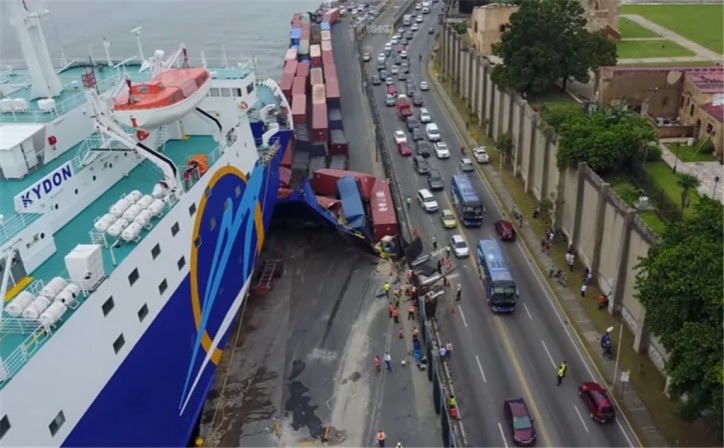 According to the company operator Ferries Del Caribe, the vessel has no underwater breaches and only ramp looks broken during the collision.
"There was a situation of breaking one of the moorings that was tied to the docks of the pier causing the impact. It resulted in displacement of some containers causing damage to the infrastructure of the perimeter gate of the port and property damage", said the port authority official statement. "The situation is under control and the operations of the port and those of the Caribbean Ferries remain normal", adds the statement.
There are no reports of injured people. An investigation into the accident has been initiated by the ship's operator, ship's owner, and the local port authorities.
Passenger/Ro-Ro Cargo Ship Kydon is operating on regular route between the Santo Domingo and San Juan, Puerto Rico. The ship's operator Ferries Del Caribe announced that the vessel is expected to resume operations within the next two weeks, as soon as the ship's ramp is repaired and the vessel is inspected and certified fit for operations.