Competitive transit times from California to Colombia through many Central American ports
One of the best port coverage on the market with 8 ports serviced
CMA CGM, a leading worldwide shipping group, announced earlier today the launch of its new service between the west coast of the United States, Central America and South America. The service, starting on Wednesday (May 24, 2017) is one of the most complete on the market between these three strategic zones.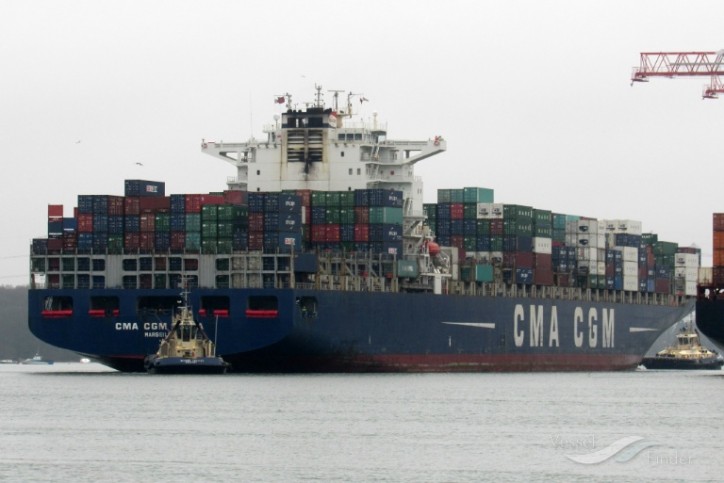 CMA CGM will now offer its customers:
Weekly service offering optimal coverage to/from the west coast of the United States, Central America and South America
The possibility of fast connections with the United States, Mexico, Guatemala, El Salvador, Nicaragua, Costa Rica and Colombia through the hubs of Lazaro Cardenas (Mexico) and Buenaventura (Colombia).
CMA CGM will operate this service in collaboration with the German shipping company Hamburg Sud.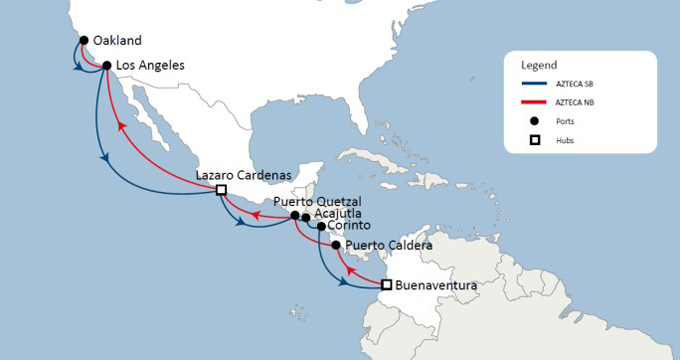 With this new AZTECA service, CMA CGM will enable the agri-food industry in Central and South America to export to North American markets.
Central American countries such as Nicaragua, Guatemala and Costa Rica are major fruit producers, including bananas, pineapples and melons, and also produce shrimp.
Chile is a major exporter of grapes and avocados, but also wine mainly to California.
Thanks to the existing connections from the hubs of the region, producers in Central America will benefit from competitive transit times with Asia: from Lazaro Cardenas, for example, Pusan (South Korea), Shanghai (China), Xiamen (China) and Hong Kong (China) will be serviced in 19, 21, 25 and 27 days, respectively.
CMA CGM is deploying a service adapted to the demand of its local customers and strengthens its network on the Pacific coast of the Americas.
Source: CMA CGM