EBITDA of USD 62.0 million (USD 75.7 million before loss provision)
Catcher project progressing on schedule for first oil in Q4 2017
Agreement for insurance settlement for FPSO Cidade de São Mateus
Sendje Berge arbitration award
Contract extension for Abo FPSO
Short-term extension for Berge Helene
Signed cooperation agreement with ICBC Financial Leasing Co. Ltd in April
Closing of the acquisitions of the ownership in the Dussafu field in April
Termination notice for the contract on Sendje Berge received in May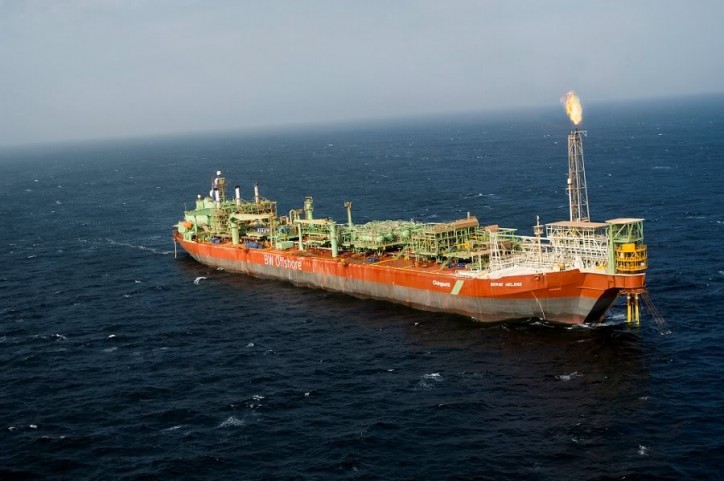 EBITDA for the first quarter of 2017 was USD 62.0 million, a decrease of USD 102.5 million (USD 164.5 million) from the fourth quarter of 2016. The decrease in EBITDA was mainly a result of the insurance settlement for FPSO Cidade de São Mateus recorded in fourth quarter 2016 and an adjustment to loss provisions recorded in first quarter. The underlying EBITDA excluding the one-off loss provision was USD 75.7 million.
During the quarter, BW Offshore signed an extension agreement for the Abo FPSO with Nigerian Agip Exploration Ltd, a subsidiary of ENI S.p.A., until 31 March 2018 with options until 2023. The Company also agreed to extend the contract for the FPSO Berge Helene beyond the original termination date in May 2017, with 75 days' termination notice.
BW Offshore received an arbitration award relating to the claim against Addax Petroleum Exploration (Addax) for the payment of all outstanding day rates in respect of the hire of Sendje Berge, currently operating in Nigeria. Prior to the award, the Company received partial payment of approximately USD 18.7 million. On 5 May, BW Offshore received termination notice for the FPSO Sendje Berge from Addax with effect from 6 November 2017. BW Offshore will continue the process with the enforcement of the arbitration award for all outstanding claims against Addax. The outstanding gross claim at the end of the first quarter 2017 was USD 61.8 million.
FPSO Cidade de São Mateus remains in lay-up. An agreement with insurers for an early repair-cost settlement of approximately USD 250 million was signed in January 2017, and the proceeds were received later in the quarter.
The Catcher project continues to perform within budget with first oil expected in the fourth quarter of 2017.
In April, BW Offshore signed a cooperation agreement with the world-leading financial leasing firm ICBC Financial Leasing Co., Ltd. (ICBCL) with the intention to establish a long-term strategic partnership to jointly pursue large international infrastructure projects with a focus on FPSOs. The first joint project, subject to both parties' final approval, is ICBCL's equity participation in the BW Catcher FPSO through the subscription of preference shares.
"We continued to develop our project portfolio during the quarter and established a new partnership with ICBCL, which will enable BW Offshore to address new growth opportunities as market activity picks up," said Carl K. Arnet, the CEO of BW Offshore. "We are moving ahead with the Dussafu project, Catcher remains on track for first oil later this year, and we maintained a very good operation performance across the fleet and organization."
Source: BW Offshore