Hyundai Heavy Industries (HHI) Group, the world's largest shipbuilding group, announced today that it won 62 ships worth $3.8 billion for January-May period this year, which is a 500% plus increase for the comparable period last year when it clinched 12 ships worth $1 billion.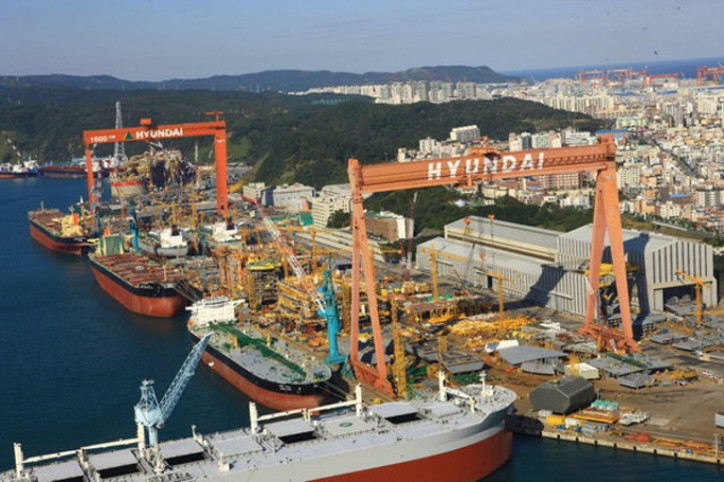 In May alone, HHI Group netted 20 ships worth $1.3 billion, and the total number and value of ships HHI Group won in May can be increased to 29 ships and $1.9 billion if all the options the group has are to be exercised. The total number of ships HHI Group won by the end of May, 62, is equivalent to 51% of its annual ship order target of $7.5 billion.
According to Clarkson's Report, it is noteworthy that HHI Group secured as much as 67% (28 ships) of 100,000 DWT or bigger tankers, and 50% (14 ships) of VLCCs that are ordered globally this year to date.
An HHI Group official said, "Considering an array of inquiries for VLCC and LNG carriers we have been receiving lately, we expect to surpass our annual order target this year. Bearing that in mind, we are redoubling our marketing efforts to meet clients' needs on the back of our stronger fiscal soundness and differentiated shipbuilding expertise."
Source: HHI