Hyundai Merchant Marine (HMM) announced that its Asia-US west coast (USWC) volume in April 2017 has increased by 73% year on year
According to PIERS Data, HMM's Asia-USWC handling cargoes rose year-on-year from 7,604 TEU/WK to 13,186 TEU/WK at the end of April 2017.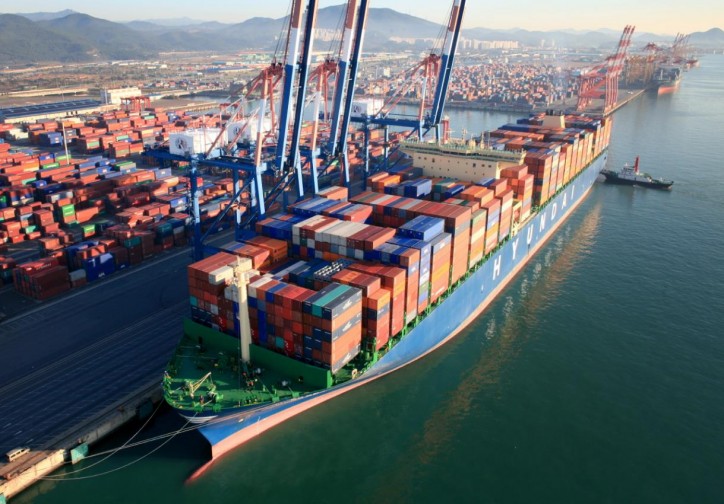 Moreover, HMM ranked 5th in terms of market share from 11th at the previous year.
USWC-Asia volume has also increased to 7,336 TEU/WK which is ranked 3th in March 2017.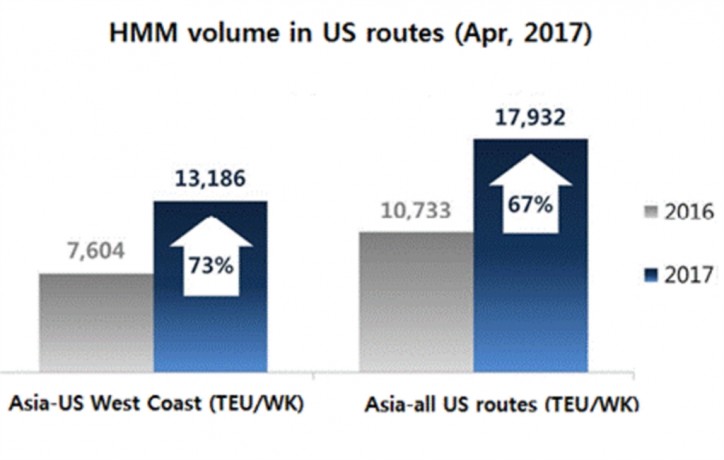 What's more, HMM's Asia-all US routes handling cargoes rose year-on-year from 10,733 TEU/WK to 17,932 TEU/WK (67%↑) in April 2017.
HMM has seen its volumes for Asia-US routes rapidly increase, since it formed strategic cooperation with 2M in April.
HMM official said "HMM has raised its market share along with its ranking, as its volume has shown dramatic increase compared to last year. We expect gradual improvements in profitability, since we're heading into the peak season with higher volumes." And "We will do our best to reward all customers who have shown trust in us with the excellent service"
Source: HMM