The Australian Maritime Safety Authority (AMSA) has banned the Papua New Guinea-flagged cargo ship Kiunga Chief from entering or using Australian ports for three months after the ship was detained for a third time in less than 18 months due to the failure of its operators to safely and effectively manage the operations of the vessel.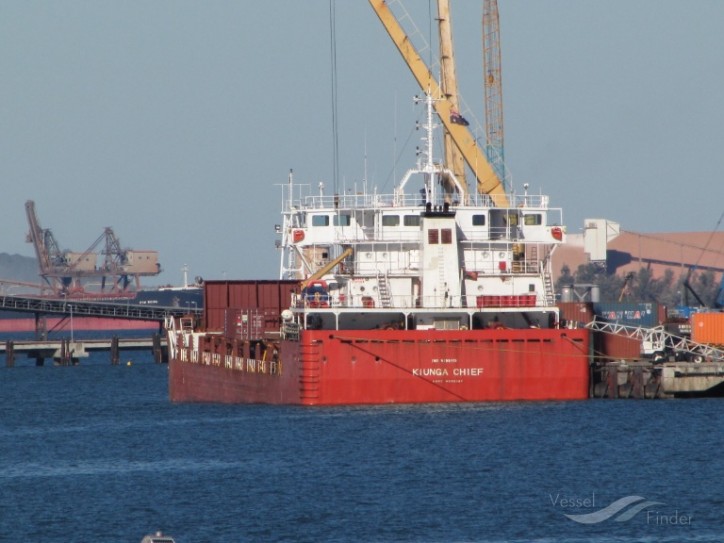 An official direction banning Kiunga Chief from Australian ports was issued by AMSA to the master yesterday afternoon (Jun5) in the Port of Brisbane. The ship has gone to an anchorage within the port to undergo an inspection by its class society, before it continues its voyage. The three-month ban will take effect once the vessel leaves the port.
Kiunga Chief has been issued a total of 79 deficiencies by AMSA between 14 August 2015 and 29 May 2017. These deficiencies include, but are not limited to, failure to maintain critical equipment such as the ship's engines and fire extinguishing systems, inadequate food provisions, unsanitary living conditions including defective toilets and water leakage into cabins, inadequate training for crew and evidence of crew exceeding 72 hours of work in seven days and being underpaid.
"These are serious and systemic failures on behalf of the ship's operator which have placed the safety and wellbeing of the crew and the health of Australia's marine environment at risk," AMSA's Acting General Manager of Operations, Mr Stephen Curry, said.

"Despite numerous opportunities for improvement, the operator of Kiunga Chief has consistently failed to provide a safe workplace for crew or meet minimum applicable standards, and as such, this ship is unwelcome in Australian waters. "Let this be a reminder that sub-standard ships will not be tolerated in Australia."
Source: AMSA