Regent Seven Seas luxury cruise ship Seven Seas Explorer visited the Port of Tyne in North East England
Launched in 2016, the six-star cruise ship is said to be one of the most luxurious ever built, adorned with huge amounts of Italian marble and stone. Quantities of gold leaf add to the opulence, along with glass chandeliers made from Czech crystal.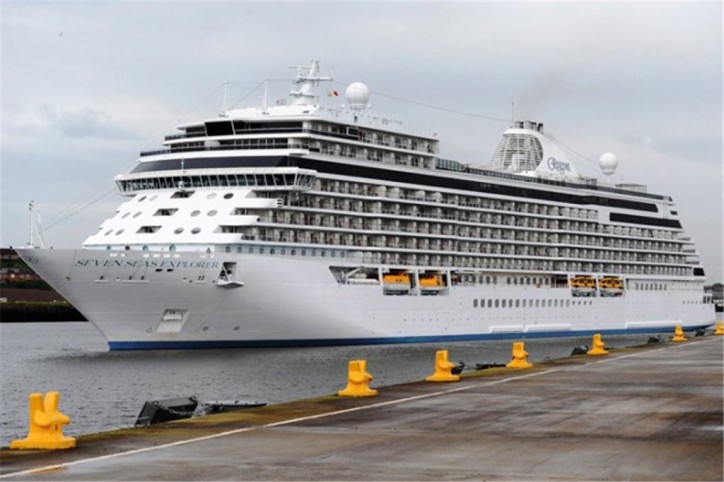 The 224 metre-long ship berthed on Monday at Northumbrian Quay in North Shields, the Port of Tyne's purpose built cruise berth. Aboard the vessel were 750 passengers, mainly American. The tourists spent the day exploring the region's iconic attractions including Alnwick Castle and Durham Cathedral.
The ship boasts facilities that include a jogging track, golf putting greens, shuffleboard deck and a culinary school as well as a collection of high-end shopping boutiques.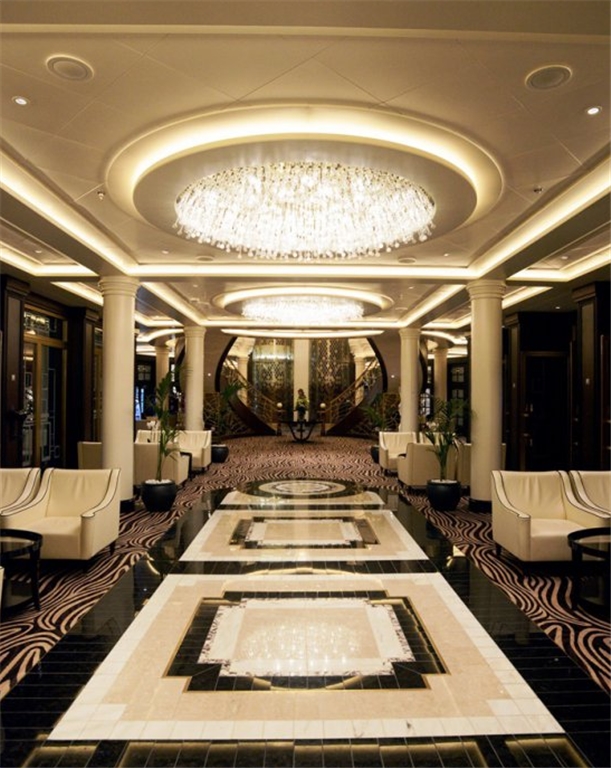 The main dining room is lit by a £155,000 chandelier of hand-blown glass; its walls are decked with £6 million in art. And the entire front of Deck 14 aboard the Regent Seven Seas Explorer is taken up by an £8,000-a-night suite with its own spa, a £200,000 custom Steinway piano, two Picasso lithographs, and a bed reputed to have cost £150,000.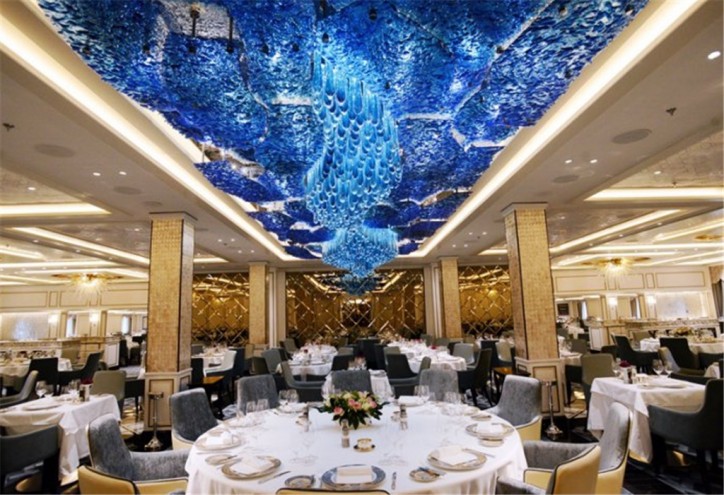 The opulent interior continues throughout the ship with a £400,000, three-ton Tibetan-style prayer wheel at the entrance to the Pacific Rim restaurant. It is so heavy that the deck had to be reinforced with extra steel.
Alasdair Kerr Port of Tyne Commercial Director, Port Services, said: "The Port of Tyne is set to welcome over 50 cruise calls this year, catering for all sections of the cruise market which is growing in popularity each year.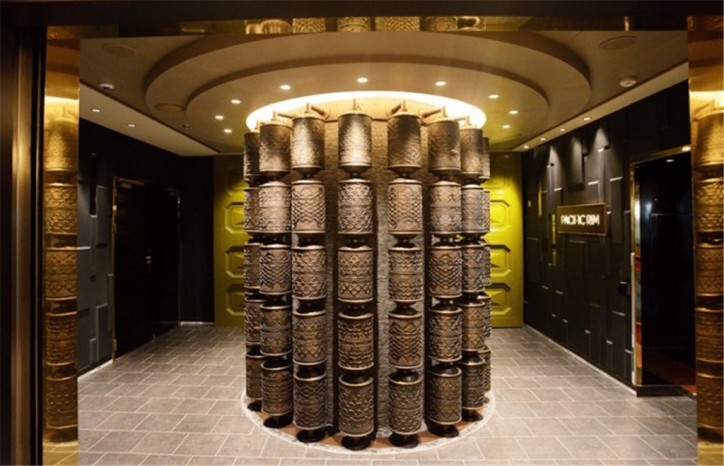 "It is great to welcome Regent Seven Seas back with Seven Seas Explorer, and fantastic to welcome guests during their time in the North East."
The ship visited the Port of Tyne as part of an eleven night British Isles cruise and will return to the Port for a second visit in September.
Source: Port of Tyne