Hyundai Samho Heavy Industries (HSHI), a shipbuilding affiliate of Hyundai Heavy Industries (HHI), announced yesterday it and IMM Private Equity, a leading Korean private equity firm, agreed to increase the pre-IPO investment to KRW (hereinafter 'won') 400 billion.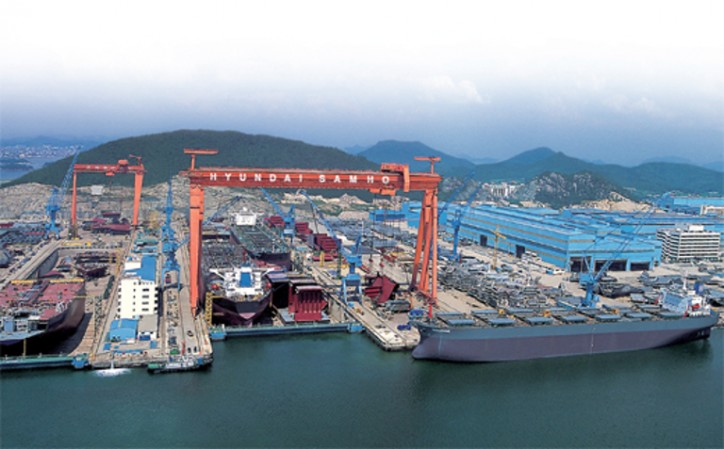 In April this year, HSHI and IMM Private Equity signed an agreement under which, HSHI will issue 5.36 million new convertible preferred shares and IMM Private Equity will pay 300 billion won in total to acquire the shares at 56,000 won per share.
It is reported that IMM Private Equity suggested increasing the investment in view of an array of investment inquiries it got from institutional investors after the April pre-IPO investment announcement. IMM Private Equity that already secured 50 billion won plans to acquire additional 50 billion won by the end of June.
An official from IMM Private Equity said, "We see the shipbuilding industry hit the historical low, and now is heading toward recovery. Bearing that in mind, it seems natural that investors are showing interests in making investment in HSHI, a leading shipbuilder."
For the first three months this year, HSHI recorded 734.3 billion won in sales and 43 billion won in operating profits, posting profits for fifth consecutive quarters on a non-consolidated basis. Moreover, by the end of May this year HSHI clinched 15 ships worth $1 billion including the world's first four LNG-fueled 114,000 DWT ICE-Class IA aframax tankers from Sovcomflot.
Upon completing the 400 billion won pre-IPO investment, HSHI will lower its debt-to-equity ratio to 72.8%.
Source: HHI