Yesterday Wagenborg assisted a special towing transport in Eemshaven, The Netherlands.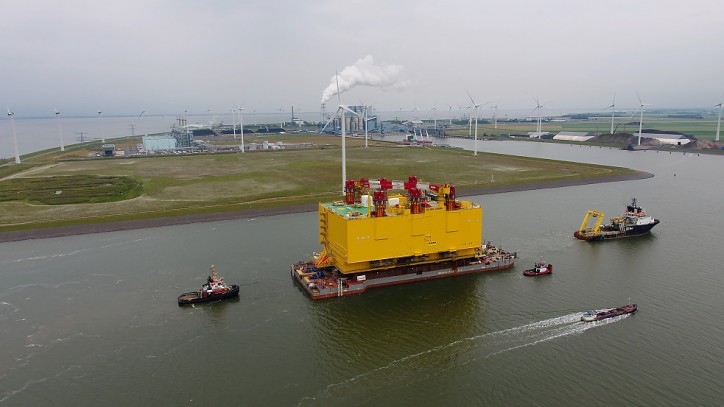 The converter station DolWin Gamma entered Eemshaven under agency of Wagenborg on the pontoon Nordic Giant 102, which was towed by the tug Union Manta.
The Wagenborg tugs Waterstraat, Watergeus and Waterstad assisted with the tug Bugsier 10.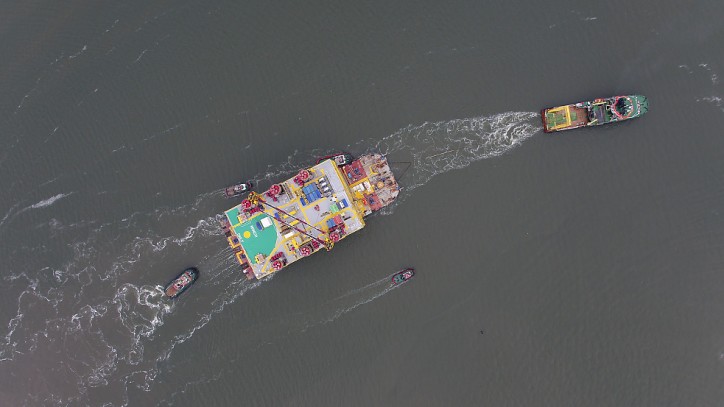 The converter station comes from the Nordic Yard in Roctock and will be installed approximately 50 km above Borkum.
Source: WAGENBORG