Royal Boskalis Westminster N.V. (Boskalis) announces that the mega cutter Helios was named and christened during a festive ceremony in the port of Rotterdam, the Netherlands. The Helios is the largest and most powerful cutter suction dredger Boskalis has ever developed.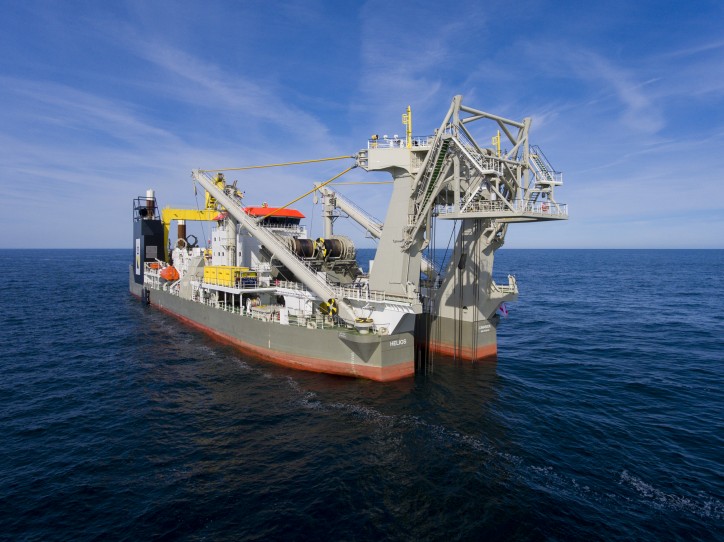 The self-propelled Helios is 152 meters long and has a breadth of 28 meters and is able to dredge at depths of 6 to 35 meters. With a total installed power of almost 24,000 kW, a total pumping capacity of 15,600 kW and a maximum cutter power of 7,000 kW, the Helios is one of the most powerful cutter suction dredgers in the dredging industry. The vessel was developed to dredge in extremely hard ground. The cutter ladder weighs 2,060 tons, making it the heaviest in the world.
The vessel can accommodate a crew of 45 and so the Helios can operate around the world in the most remote locations. The Helios will be deployed for dredging activities related to the development of the port of Duqm in Oman. A sister vessel of the Helios is expected to be taken into service in the course of 2020.
Find below a video about the construction of the Helios:
Source: Boskalis