Australia's largest stevedore, DP World Australia, has signed a new agreement with COSCO SHIPPING Lines to be their stevedore of choice on their major services into Australia.
COSCO SHIPPING Lines is the fastest growing container liner company in Asia. It has major services in Australia calling at DP World Australia terminals in Brisbane, Sydney and Melbourne.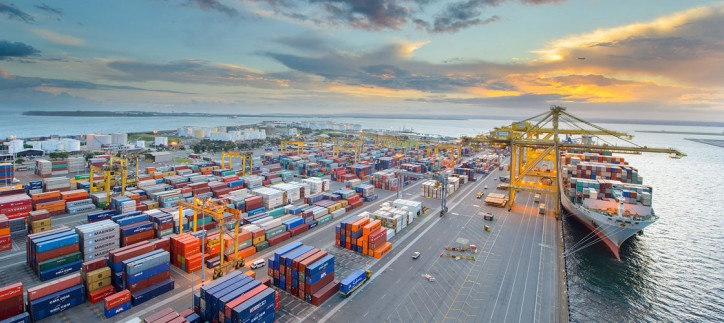 DP World Australia CEO and Managing Director, Paul Scurrah, said this contract delivers the majority of containers through DP World Australia for an extended contract period, resulting in a stronger relationship between the companies.
DP World Australia Chief Commercial Officer, Brian Gillespie, said that in a fiercely competitive global shipping market, COSCO SHIPPING was successfully growing their global market share.
"We are incredibly pleased to be chosen as the stevedore and logistics partner of choice by COSCO SHIPPING lines as they continue to successfully grow their volumes between Asia, Australia and the rest of the world," said Mr Gillespie.
Mr Yong Pan, Managing Director of COSCO SHIPPING Oceania said that DP World Australia had demonstrated a level of service that set them apart in Australia.
"Last year, we selected DP World Australia as our major stevedore service for our Australian flagship A3 services," Mr Pan said.

"This agreement confirms our selection of DP World Australia as our stevedoring and logistics partner in Australia.

"My congratulations to all at DP World Australia for their efforts and commitment to COSCO shipping," said Mr Pan.
Source: ShippingHerald