"I am pleased that TORM's long-term relationship with Guangzhou Shipyard International has enabled us to purchase four MR resale vessels at very favorable prices. The agreement also includes an option for an additional four high-specification MR vessels. Given the market outlook, we see this as an attractive way to grow and renew our fleet at a cyclical good point in time", says Executive Director Jacob Meldgaard.
TORM has entered into an agreement to purchase four fuel-efficient MR resale vessels from Guangzhou Shipyard International (GSI) with expected delivery in 2019. The agreement includes the option to purchase up to four additional MR vessels with expected delivery in late 2019.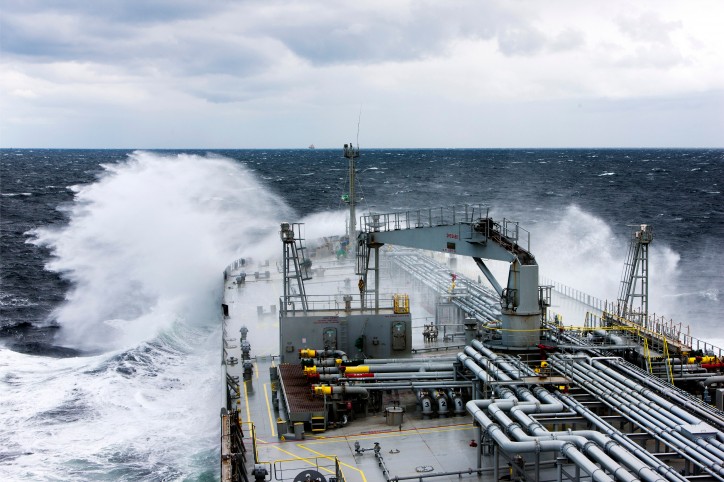 TORM has utilized its long-term relationship with GSI and China State Shipbuilding Corporation to take over the contract for the four resale vessels at attractive terms and conditions. TORM already has 20 GSI vessels in the current fleet, including four LR2 vessels under construction, and has good technical and commercial experience with these vessels. The vessels will be delivered according to TORM's specifications in order to optimize trading.
TORM has received firm commitment from Danish Ship Finance to finance the vessels with 65% of the purchase price. The tranche will run for seven years from the time of delivery, and the main terms of the agreement are in line with the Company's existing loan agreements.
"I see it as a demonstration of TORM's strategic and financial flexibility that we are able to obtain attractive funding from an existing lender, Danish Ship Finance, in such a short time span," says CFO Christian Søgaard-Christensen.
With this agreement, TORM has as of today CAPEX commitments of USD 247m covering the remaining CAPEX on TORM's four LR2 vessels with expected delivery in 2017 and 2018 and the four new MR vessels. With the new financing from Danish Ship Finance, TORM's undrawn credit facilities and cash today amount to approx. USD 468m.
Source: TORM