Kiel's business with Russia up a third in first half year
Danish shipping company DFDS is concentrating its Germany - Russia ferry services - which are run on slot-charter basis with Finnlines - on the Kiel - St. Petersburg route from September 1st.
From that date company RoRo ships leaving the Ostuferhafen will sail non-stop to St. Petersburg and will no longer stop in Ust-Luga. The liner shipping service will leave Kiel every Saturday evening arriving in St. Petersburg on Tuesday afternoon.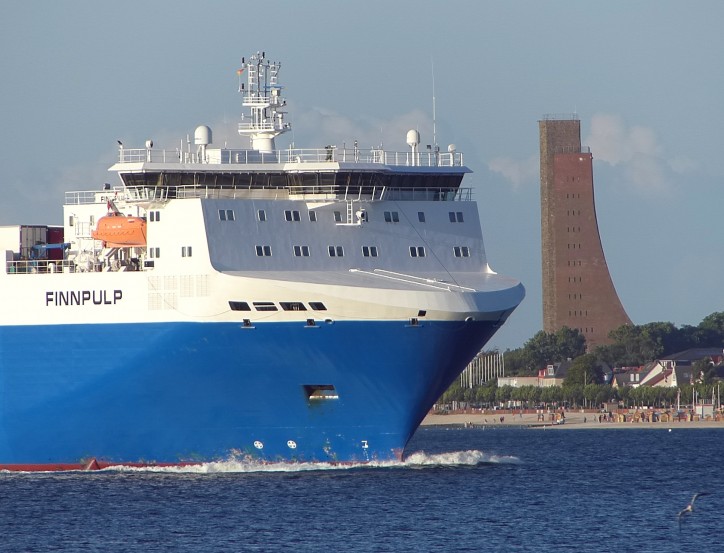 Trucks, trailers, containers, agricultural and construction machinery, as well as export cars and project loads can be carried. The acceptance deadline for cargo is six hours before the departure of the ship.
Dr Dirk Claus, Managing Director of the Port of Kiel (SEEHAFEN KIEL GmbH & Co. KG) said: "Traffic between Kiel and Russia has increased by a third in the first half of the year and DFDS is clearly taking this development into account by focussing on St. Petersburg". The port of Ust-Luga has not been able to benefit from the positive developments of the last few months and will as a result initially no longer be served by DFDS. Despite the upward trend in the first half of the year absolute transport volumes in Russia traffic are still below those recorded before the imposition of trade restrictions.
"Concentration on St. Petersburg", said Dirk Claus, "means that shorter transit times are now possible and it also offers potential for further growth in cargo volumes."
Services to the Baltic states and Russia are located in the Ostuferhafen, which is the port of Kiel's cargo and logistics hub. DFDS RoPax ferries link Kiel every day with Klaipeda in Lithuania, while St. Petersburg is served once a week by RoRo ships trading with Russia.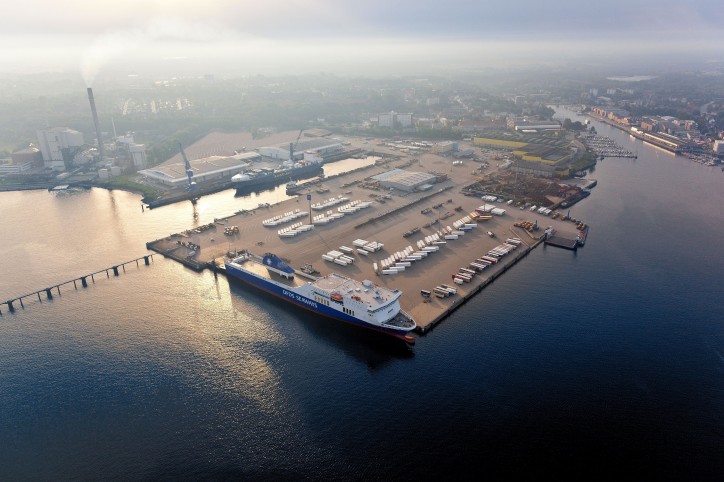 "The liner service to St. Petersburg is also an ideal starting point for on-shipments into the Russian hinterland", said Dirk Claus.
Goods shipped via St. Petersburg move on not only to Moscow but also to western Russia and as far as Kazakhstan. Forestry products in particular are among goods imported in the opposite direction from Russia for processing in Kiel.
A further 5,000 m² warehouse – Shed No. 12 - is currently being built in the Ostuferhafen to store sawn timber.
Source: Port of Kiel