COSCO Shipping Specialized Carriers successfully loaded Shell's 40,335-mt Appomattox hull on board the M/V Xin Guang Hua nearby Geoje Island, South Korea, on Aug. 6, 2017.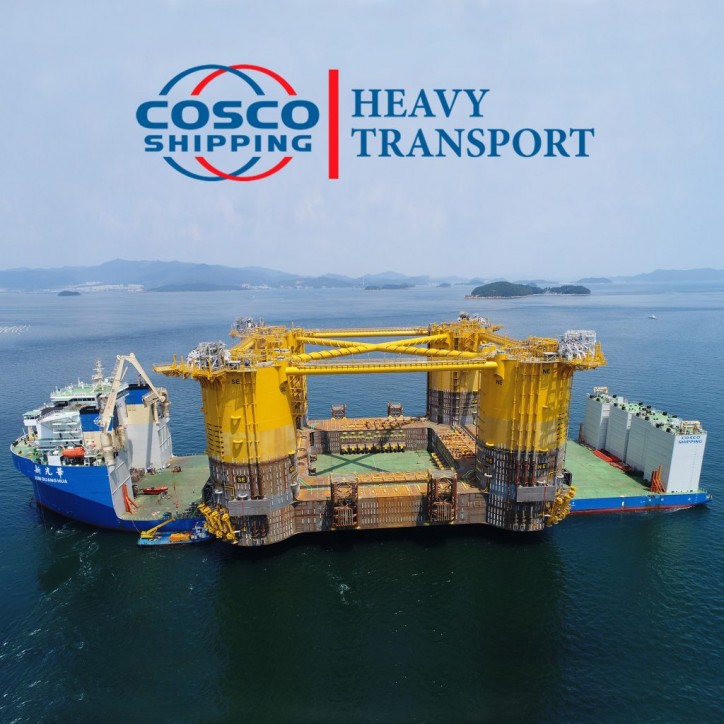 During final preparations for the loading operation of the hull, Typhoon Noru was forecasted as heading towards South Korea.
The typhoon was closely monitored to ensure the safety of the crew, vessel, and the cargo, and as it changed course away from South Korea, the parties agreed together to begin the loading operation.
The Appomattox hull was brought alongside the vessel and then slowly pulled into position above the deck using the vessel tugger winches. Once the transport position was confirmed, the vessel was de-ballasted and the platform was sea-fastened for the transit to Ingleside, Texas.