Search and rescue efforts are underway in coordination with local authorities. In addition to tug boats out of Singapore, RSN Fearless-class patrol ships RSS Gallant (97), RSS Resilience (82), RSN helicopters and Singaporean Police Coast Guard vessel Basking Shark (55) are currently in the area to render assistance.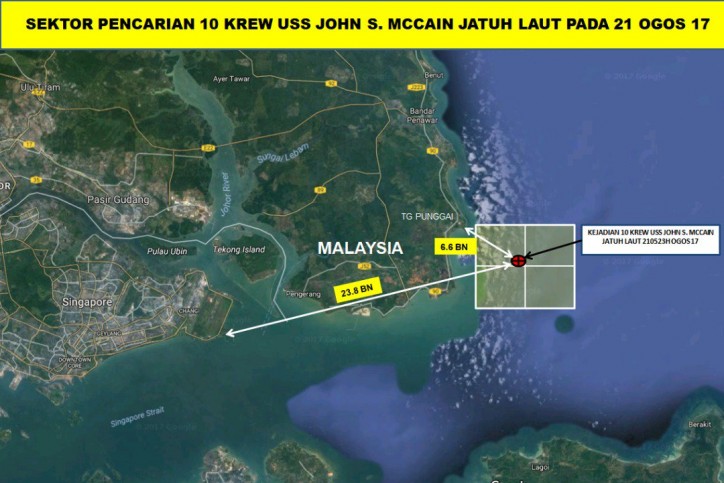 An MH-60S helicopter from the amphibious assault ship USS America (LHA 6) are in the area providing search and rescue assistance. An additional MH-60S helicopter and MV-22 Osprey are expected to arrive soon.
Alnic MC is a Liberian-flagged 600-foot oil and chemical tanker with a gross tonnage of 30,000.
Initial reports indicate John S. McCain sustained damage to her port side aft. Damage control efforts continue while the extent of damage is being determined. The incident will be investigated.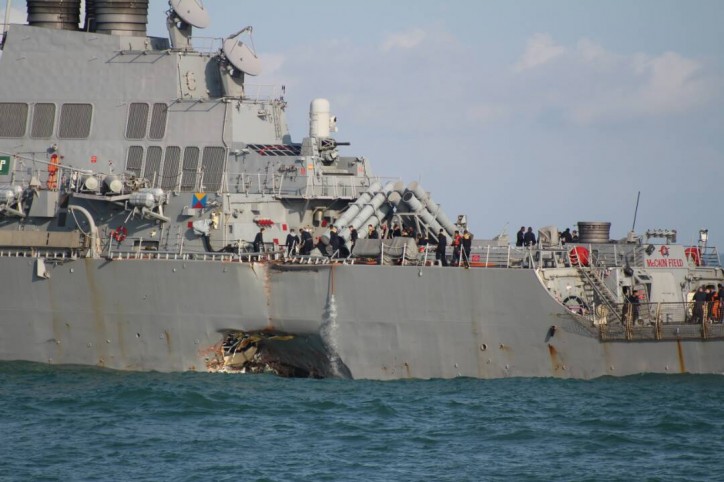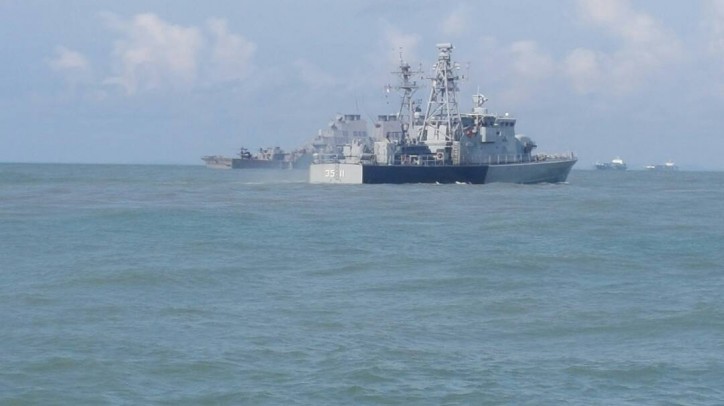 VesselFinder video representation of Alnic MC movements prior the collision with USS McCain:
Video showing the damages on USS McCain's hull: