The Ganja tanker has been involved into the transportation of liquid bulk cargoes outside of the Caspian Sea since December 19, 2017. Thus, the number of vessels of the Azerbaijan Caspian Shipping Company (ACSC), floating outside the Caspian, has reached 13: eleven dry cargo ships, and two tankers.
The tanker Ganja will carry out the first loading operation in the port of Tuapse, Russian Federation.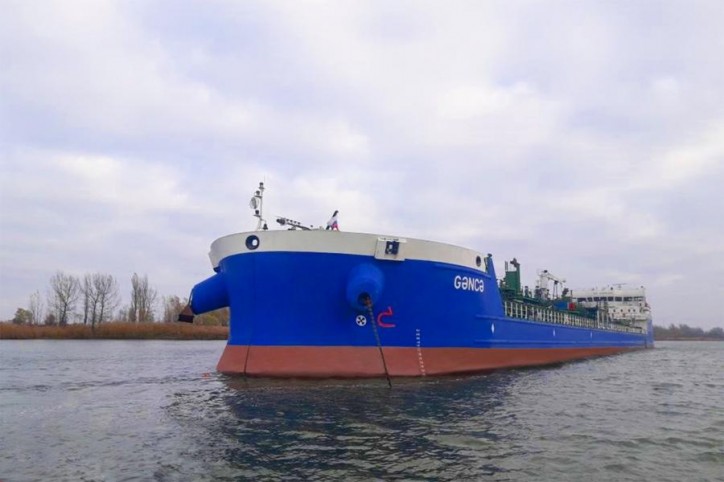 "Casptankers" company of ACSC, located in Turkey will provide control over the operation, as well as maintenance of the tanker, which will float in the basins of the Azov, Black and Mediterranean seas.
The tanker of "Volgo-Don Max" class with the deadweight of 7,017 tons, length of 140.85 meters and width of 16.86 meters, has the maximum loading capacity in swallo waters. The "Ganja" tanker will contribute the subsequent strengthening of the external positions of the Shipping Company in the market of liquid cargo transportation. At the same time, tankers of the "Ganja" type are of great economic importance for ensuring the transportation of bulk cargo. The volume of cargo is projected to increase. It should be noted that the tanker was put into operation last year with the participation of President Ilham Aliyev.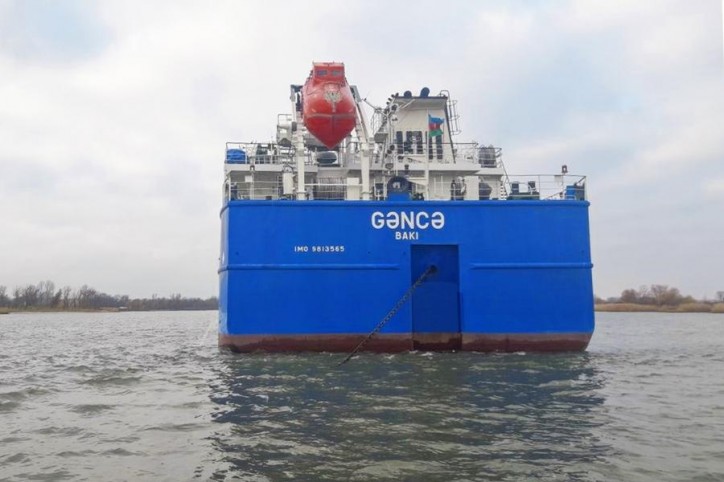 The activities of the Shipping Company in foreign waters after a long break was restored in 2004 with the purchase of "Uzeyir Hajibeyli" and "Natavan" vessels on behalf of President Ilham Aliyev.
Source: Azerbaijan Caspian Shipping Company