The transportation of the modules for Shell's new Solvent DeAsphalter factory in Pernis was not only a challenge but also a great opportunity to film the work where RollDock is so proud of.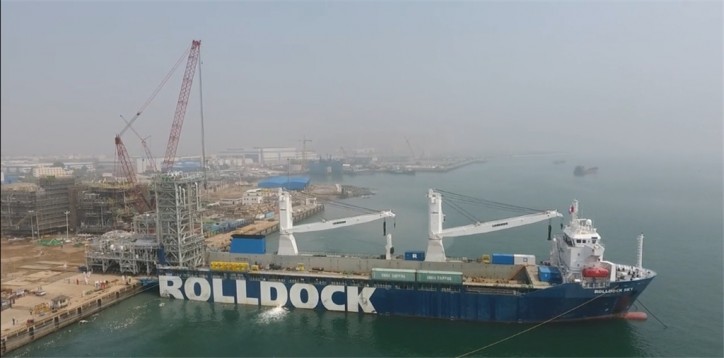 The heavy-load carrier RollDock SKY was one of the three RollDock vessels involved in the sea transport.
Watch the movie of the loading at the COOEC yard in Qingdao.