After a successful operation getting Njord Bravo into the dock, Aibel is now ready for the project for refurbishment and lifetime extension of the floating storage unit (FSU).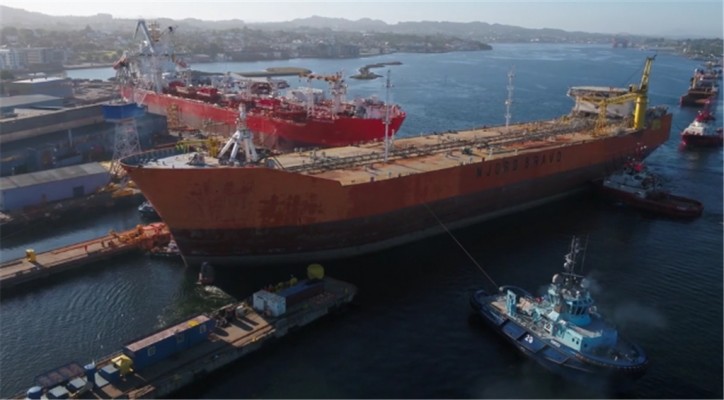 Last week, Njord Bravo left Kristiansund and started its journey to Aibel's yard in Haugesund. On Friday evening, the vessel arrived Haugesund, and after the scheduled preparations, the operation of bringing the vessel safely into dock began early Saturday morning. A large FSU like Njord Bravo requires assistance from a lot of smaller boats in front to keep it in position, togboats on the sides, and a large winch to pull the vessel safely into the dock.
"I'm very pleased with the way we completed the docking. We've been preparing for this operation for a while and had great focus on safety. Everyone were confident and knew exactly what to do when we started," says project manager in Aibel, Håkon Falnes.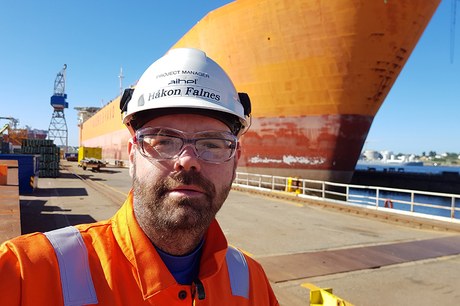 Many operations will be carried out in the dock during the summer and autumn. Aibel will start by washing down the outside of Njord Bravo and ensuring access to all work areas. After that, Aibel can start the main work, which includes a lot of preparation for installation as well as surface treatment of tanks and the hull.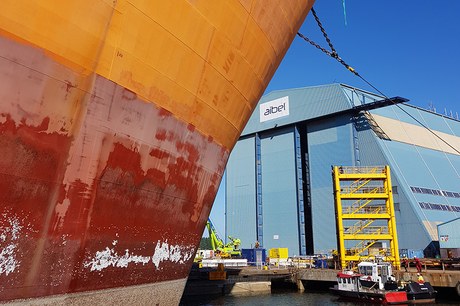 According to the plan, Njord Bravo will leave the dry dock and be moved to the rig quay at Aibel in early 2019. Aibel will complete the work before hand-over to Equinor during the spring of 2020.
Source: Aibel