As Crowley welcomed MV Taíno, Company's second LNG-Powered ConRo ship, to their facilities at JAXPORT on January 5, 2019, terminal operations quickly began in preparation for her ready first voyage to Puerto Rico.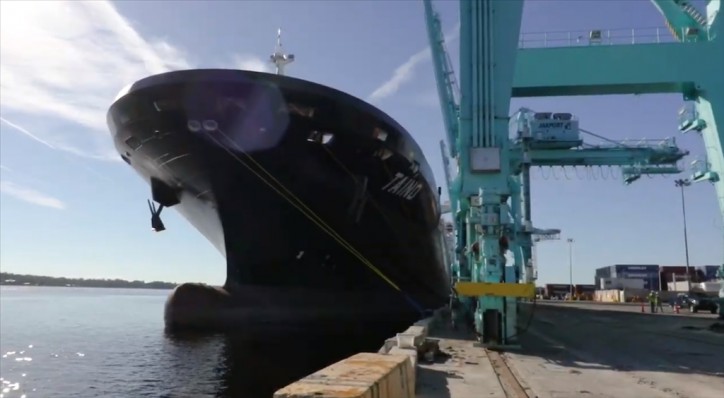 In this short video, witness how efficient synchronized operations ensured MV Taíno's on-time departure for customers who ship to Puerto Rico and the Caribbean Basin.
The JAXPORT terminal is home to a unique LNG Bunkering Station operated by Eagle LNG Partners for shoreside fueling of the ship and its sister vessel, El Coquí.
Source: Crowley